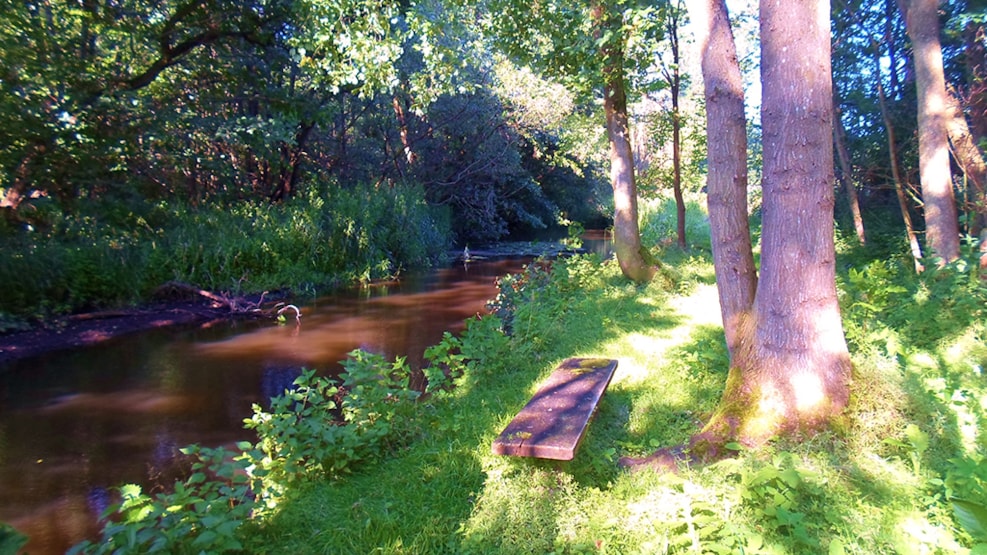 Picnic in Middelfart - Brende Mølle
Bring your picnic to Brende Mølle and sit down at the tables not far from the cycle parking area. Relax to the sound of the flowing water and enjoy your picnic, or just the beautiful nature surrounding you.
Brende Mølle river valley is a fantastic natural experience when you stand above the fish steps (established in 1990) and listen to the roar of the water beneath you. The fish steps were built to help fish, including trout, find their way along the river at the old mill.
There are good paths around the millponds and the narrow water courses associated with the Brende River, and you can follow the river valley towards Assensvejen.