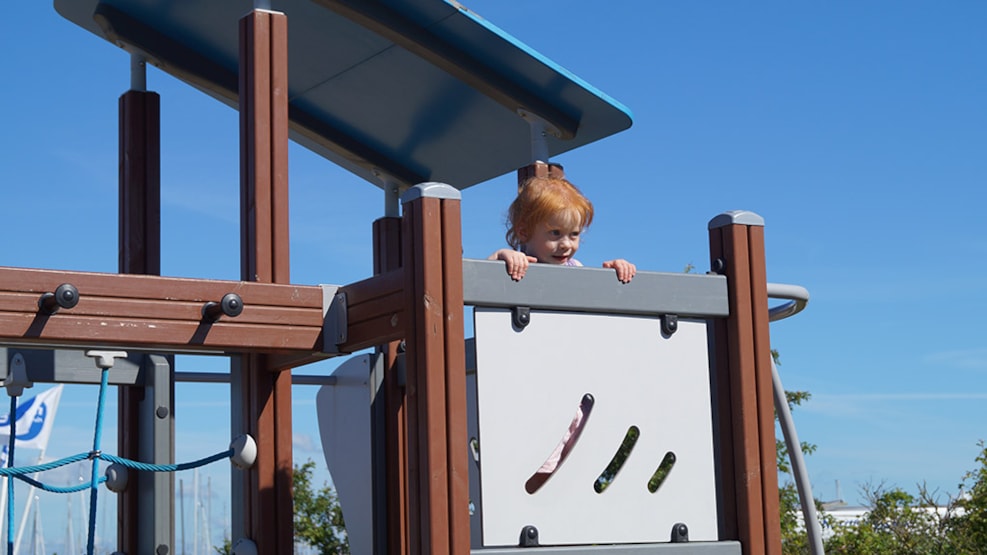 Playground at Bogense Marina
Between the sandy beach and Bogense Marina there is a cozy playground with all sorts of fun play equipment for children - there's no time to get bored!
Nice playground by the marina. There are slides, swings, a playhouse, climbing nets and much more. The children can also play in the sand.
Close to the playground by the marina there is also the opportunity to catch crabs.
There are also tables and benches and a small hut at the playground.