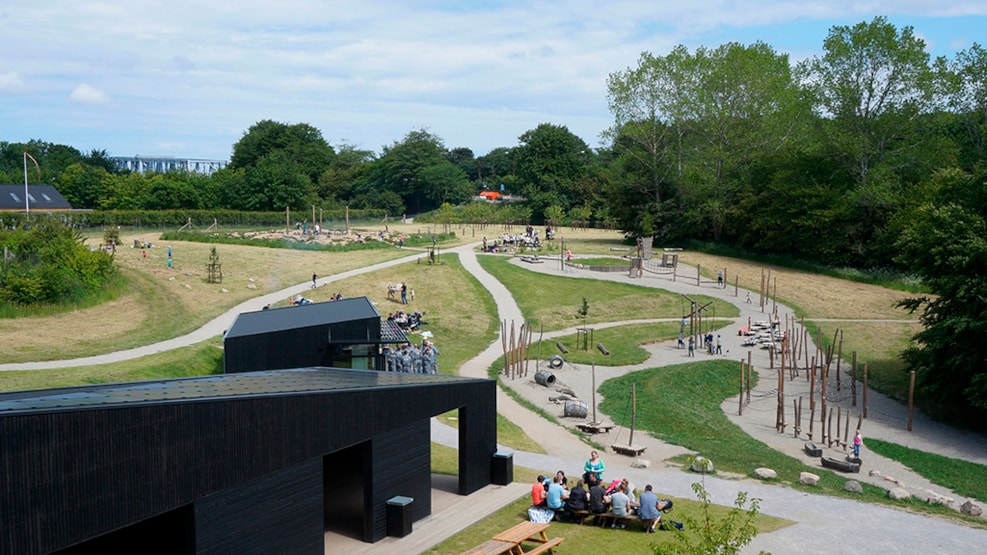 Playground - Hindsgavl Nature Center
At Hindsgavl Deer Garden the trip only really starts when visitors arrive at the activity area. The area has been established to make sure every visitor gets a great welcome, an understanding of nature and a brief showcase of what the garden and Hindsgavl Peninsula has to offer.
Here you will find areas with exhibits and presentations for adults, a nature playground offering playtime and activity for children of all ages and a tarzan-track for the bigger kids. All of this surrounded by nature, tables, benches and firepits where you can relax or enjoy the food you brought.