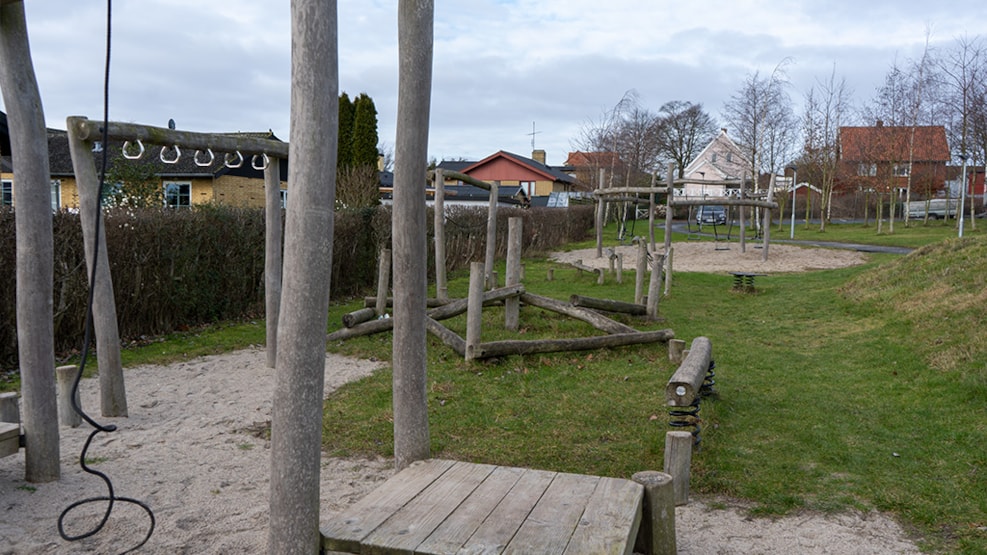 The playground at Humble school
Let your inner ape out on the cool climbing wooden racks that are available to the public.
The racetrack and the swings (the area which is fenced) are reserved for the school/institution's children during opening hours, but outside the opening hours it is possible for everyone who wants to use the area as much as they want.
Close to the playground there is both a supermarket and a public toilet.