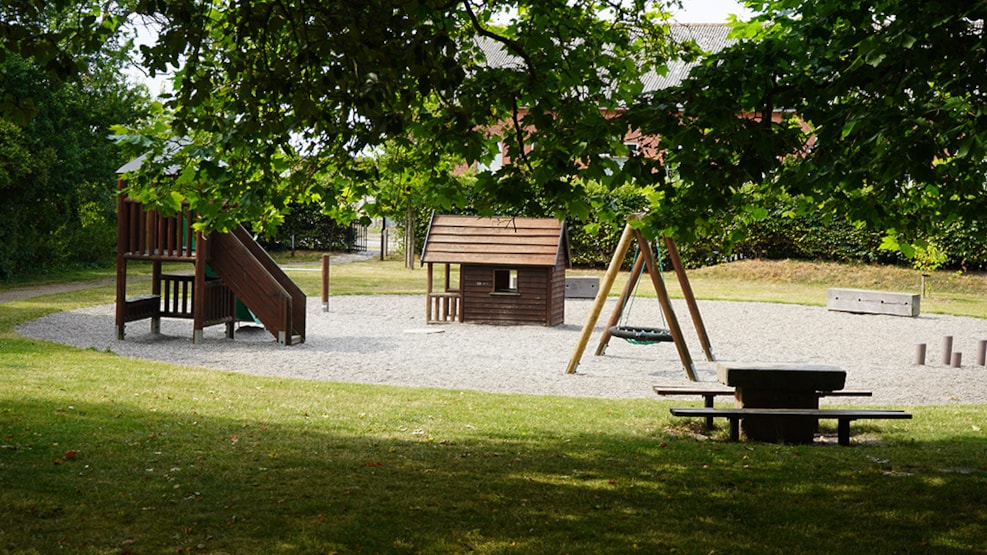 The playground in Ørsted park
Playground in Rudkøbing with beautiful surroundings.
A park with plenty of experiences in Ørsted's name
The playground is the closest neighbor to Ørsted Pavilion, and in everyday speech, it is called ØP by the locals. In the park, you will also find a statue of H.C. Ørsted's younger brother A.S. Ørsted, who was Denmark's 3rd prime minister.
At the playground, there is a slide, swings, and a playhouse.