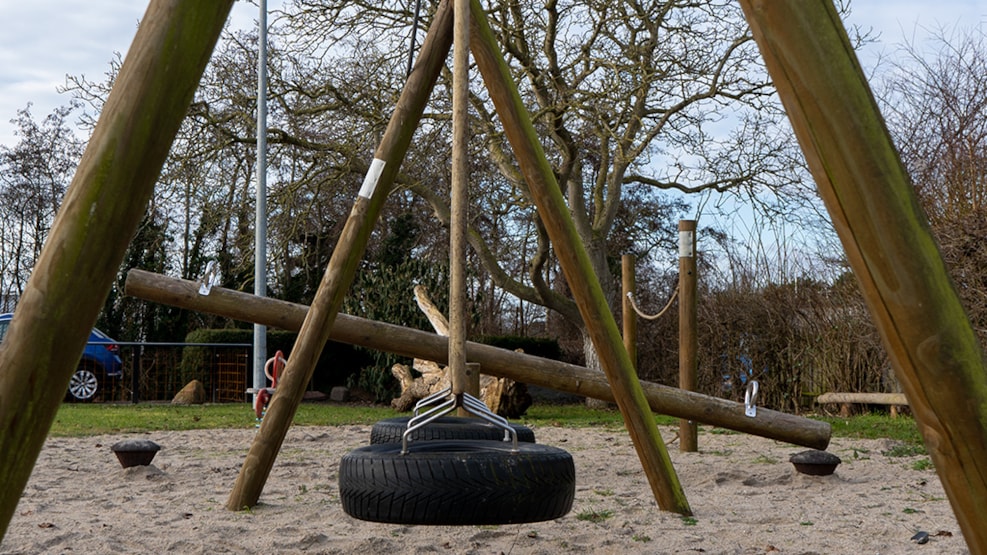 The playground in Tryggelev
Cozy playground in Tryggelev. 
Tryg'lev Oasen
På legepladsen findes gyngestativ, balancegang, sandkasse og vippe.
De omkringliggende sten er malet med dyremotiver - kan du gætte hvem der er hvem?

Skal du have trænet dine muskler, kan Tryggelev outdoor fitness benyttes af alle aldre (under opsyn af voksne).

På pladsen i Tryggelev findes også et madpakkehus.