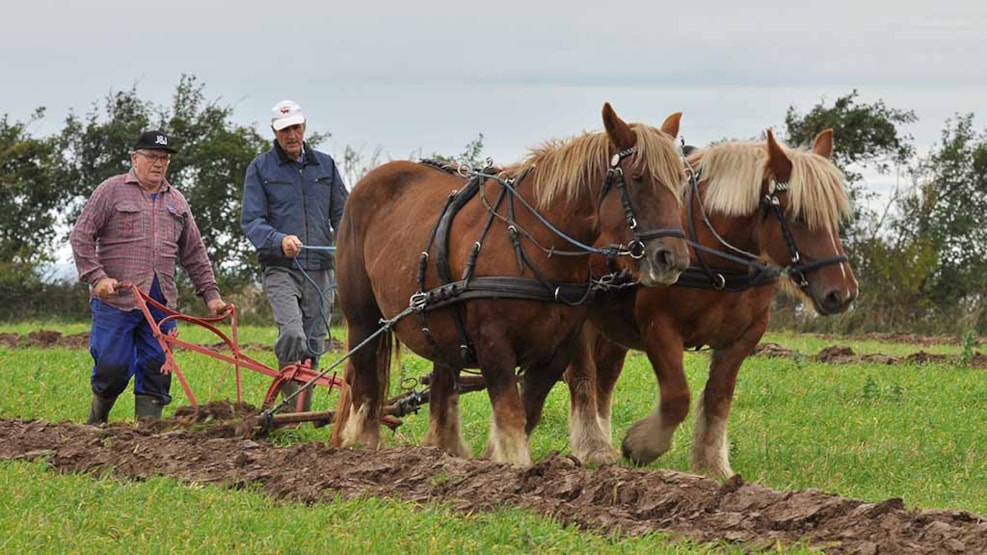 Ploughing with the Jutland Horses
Saturday 14 October you can see the old Danish horse breed the Jutland horses in action at Jersore, plowing the fields - come meet them!
The Jutland horse used to be one of the most popular draft horses in Denmark.
Now, there are only about 1000 Jutland horses left.
The Jutland horses have always been used as draught horses, and they are still harnessed to the historic beer wagons of the Carlsberg Breweries.
On this day, they'll show what they can do in the fields. Ploughing and harrowing, and there's also the opportunity to see the beautiful collection of vintage tractors at Lindøgård.
Come and see how these impressive animals work when they are harnessed. Several horses will come by to show how good they are at ploughing. You also have the opportunity to try out the animals and the harrow yourself.
When:
Saturday 14 October 10.00-15.30.
Lunch break 12.00-13.30.