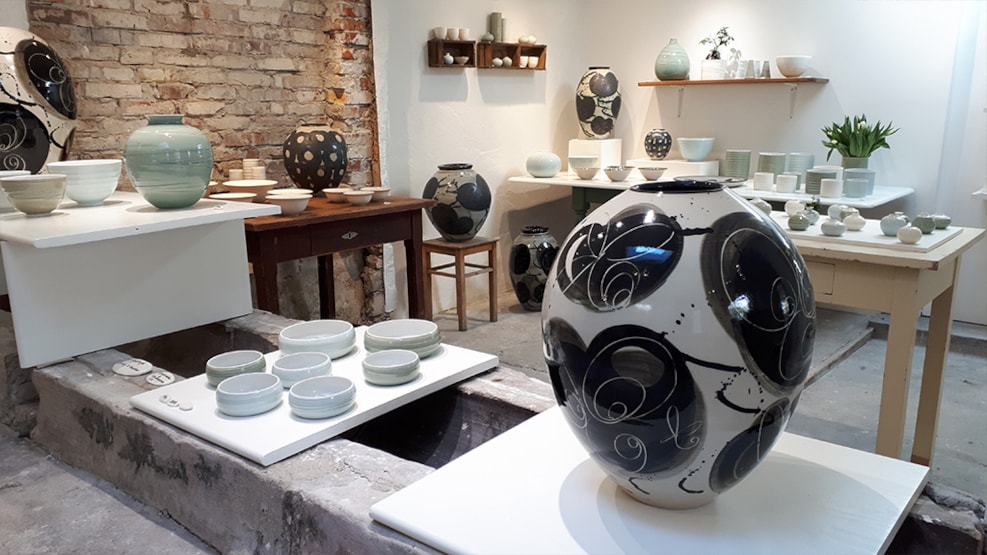 The Pottery - Ceramics
Potters Esben Langkilde and Jannie Nielsen work in both stoneware and porcelain producing both everyday and unique artistic items
Ceramics workshop and boutique
The Pottery is a pottery studio and an associated shop located in Stoense on north Langeland. Potters Esben Langkilde and Jannie Nielsen work in both stoneware and porcelain producing both everyday and unique artistic items. All their ceramics are turned by hand in their own workshop and are rooted in a strong craftwork tradition combined with contemporary, functional design.
Biography
While learning to be potters Jannie Nielsen was apprenticed with Bottani-Dechaud in France, and Esben Langkilde was an apprentice with Marie Würtz and Kähler in Denmark.
Visit The Pottery
The shop is open all year round - please check their website for current opening hours.