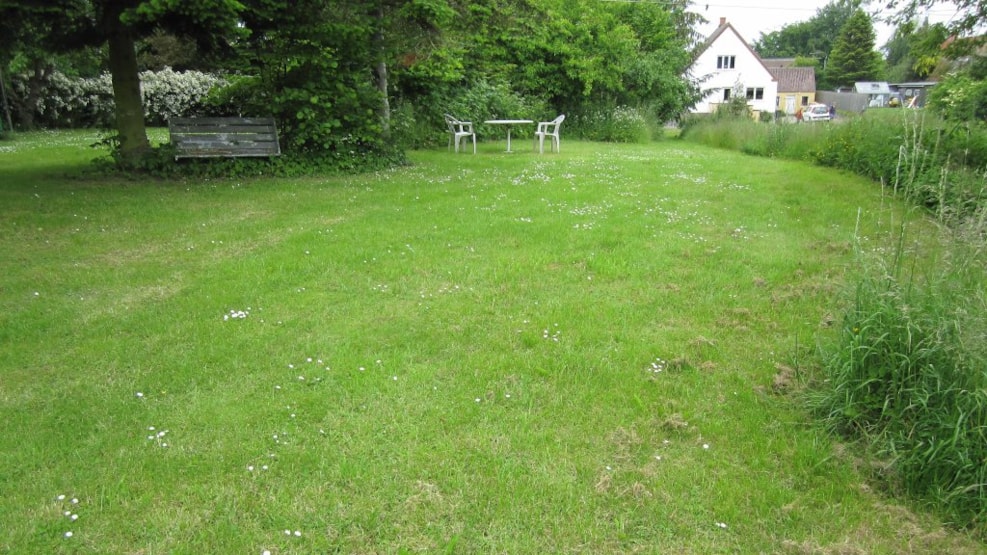 Primitive tent site in Søby
In the middle of Søby, you will find this primitive tent site close to town and beach life as well as shopping opportunities.
If you want to spend the night outdoors on Ærø, come to Søby's primitive tent site; a large lawn among spruce trees near an old three-winged family farm.
You'll get:
Access to toilet with drinking water.
Less than 500 meters to grocery shopping.
Less than 500 meters to sandy beach.
Wheelbarrow, which can be borrowed for luggage transport.
Possibility of hot bath at Søby marina (for a fee).
Be aware that you must bring your own tent.
Directions
From the ferry port, do not follow the cycle route, but instead follow Havnevejen up the hill 300 meters, where the farm is on the left side. On the opposite side of the road is the cemetery.
Opening hours
Mid-May - mid-September and by further agreement.