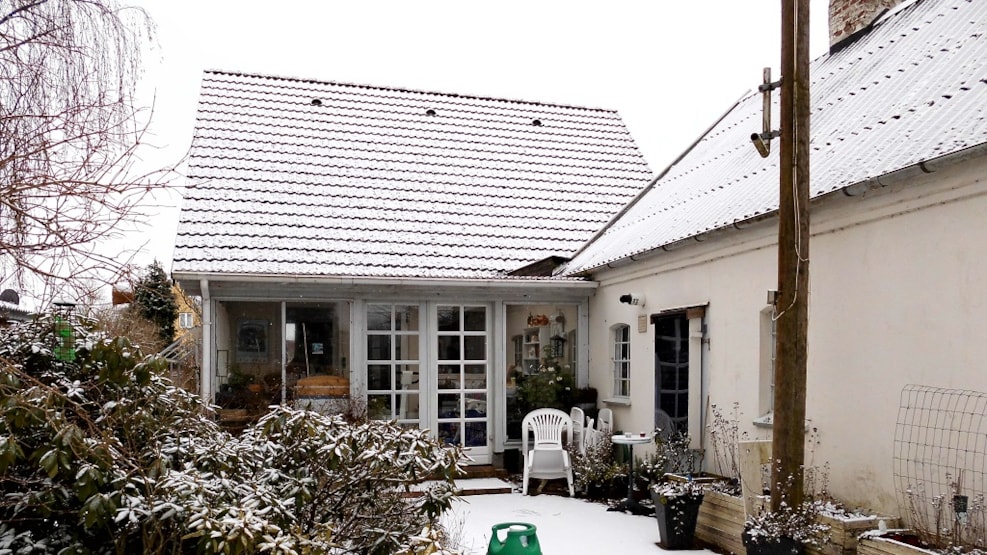 Private B&B at Laila Schmidt, Hårslev by Søndersø
Laila Schmidt offers nice surroundings at home with the locals in this small B&B.
There are 2 connected rooms: A bedroom with beds for 2 adults and 2 children and a lving room.
Access to a kitchenette and a common bathroom. The house is situated in the small village Haarslev near Bogense where there's a golf course, a marina and the beach.

3 min. walk to public transport.

Prices:
1 person/night DKK 350,-
2 persons/night DKK 475,-
1 extra bed DKK 125,-
1 person/2 nights DKK 600,-
2 persons/2 nights DKK 800,-
1 person Mon-Fri DKK 900,- 
2 persons Mon-Fri DKKK 1400,-
1 person Sat-Sat DKK 1500,-
2 persons Sat-Sat DKK 2400,-

Prices include breakfast, towels and bed linen.

1 month without breakfast, but including towels and linen: DKK 3000,- for 1 person. 

Children under 6 can stay at the B&B with their parents free of charge.