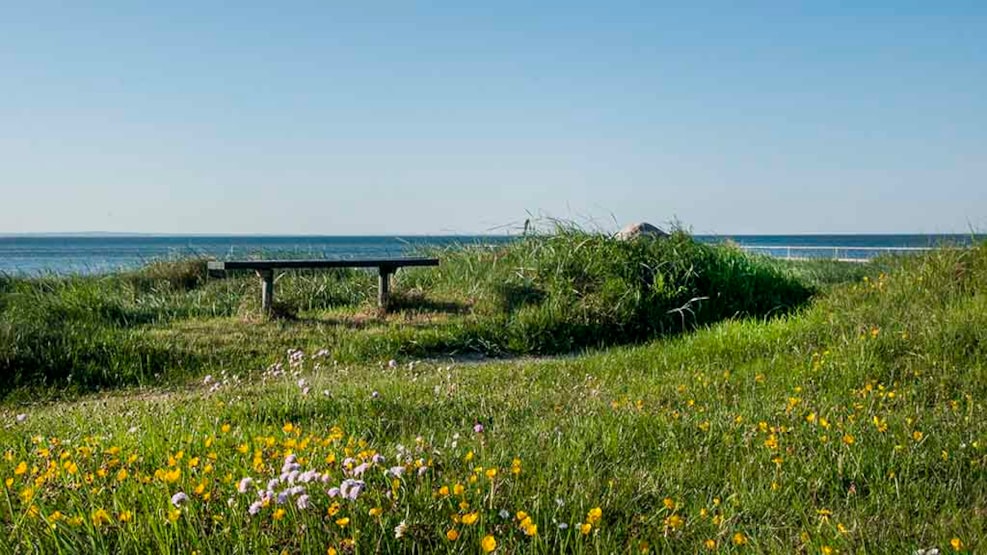 The Red Cloverleaf Route at Skåstrup
The red Cloverleaf Route in Skåstrup goes along the coast, meadow, field and forest and a really nice view!
The Red Cloverleaf Path near Skåstrup is a 7.2 kilometer hiking route. The route starts and ends in the small village of Skåstrup, and it is marked with red Cloverleaf signs all the way.
The route goes through slightly hilly terrain with medium gradients of max 5%. You will pass fields, meadows, the Skåstrup Frihed and Nyhave forests and the beach.
In Skåstrup you can experience the cozy village with streets and old houses. In the forests you can enjoy the tranquility under the treetops, and on the beach you can enjoy the view of the Kattegat.
You will also pass Hugget, which Hans Christian Andersen visited as a boy. Andersen's mother had worked for the farm lady's parents, and the trip from Odense took two days. Today it can be done in less time!
Tips for the trip
Start your trip at the car park at Donnervej or at Skåstrup Strand.
Remember to walk on the paths in the forests and that you may only be there from sunrise to sunset.
Bring a packed lunch so you can enjoy a lunch on a bench along the route or a picnic on the beach.
Have a nice walk!