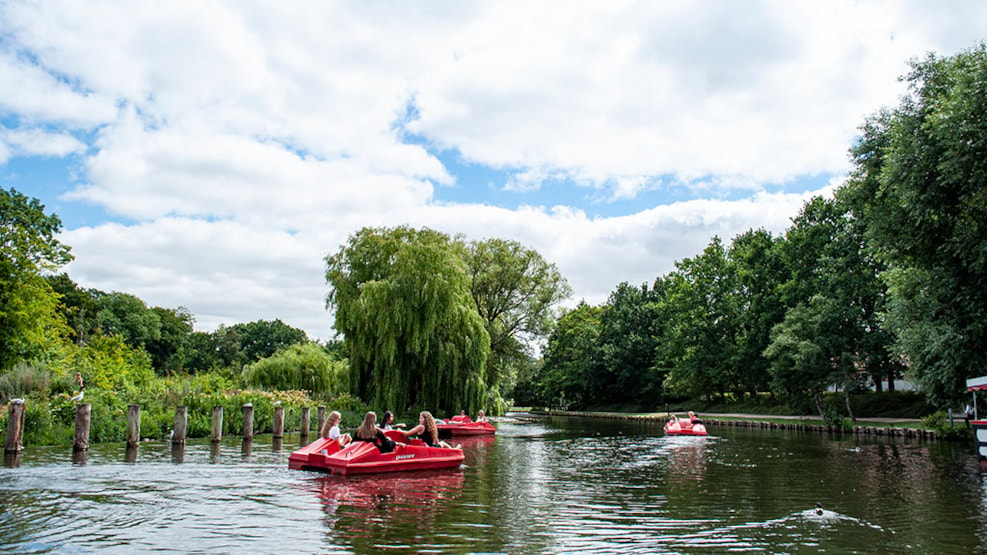 Rent a pedalo on Odense River
Odense is often called Denmark's greenest city, and there's probably a good reason for that - Odense River. A fantastic green oasis that winds its way through Odense and offers wonderful nature experiences, especially with a ride on Aafarten's water bikes.
The boat trip on Aafarten's tour boat is fantastic, but there's also something special about travelling alone on the river in a pedal boat. If you're looking for a romantic trip with a picnic, a fun trip with friends, a hen party or just want to sail alone on the river, you can hire a pedalo. It's a cosy and relaxing way to spend an hour or even several hours on a warm summer day.