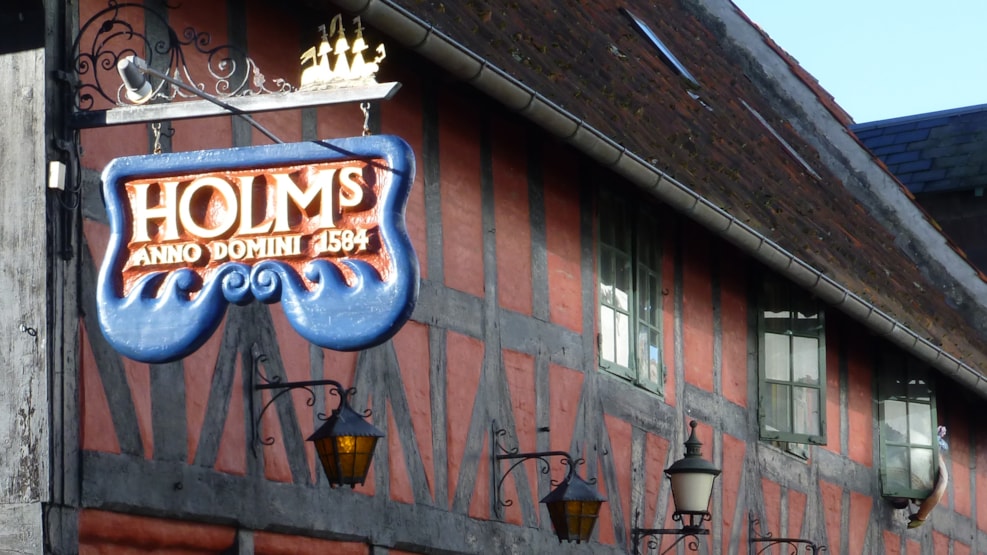 Restaurant Holms
Delicious food in lovely surroundings, in one of the oldest houses in town. This is one of the seven gourmet-restaurants in town, and one of four Middelfart-restaurants mentioned in The Danish Eating Out Guide.
Lunch- and Dinner menu's are served, together with a special Season-Menu.

Furthermore, a varied programme of music arrangements (mostly jazz) are often presented.

Closed 24th, 25th & 26th December and 1st January.