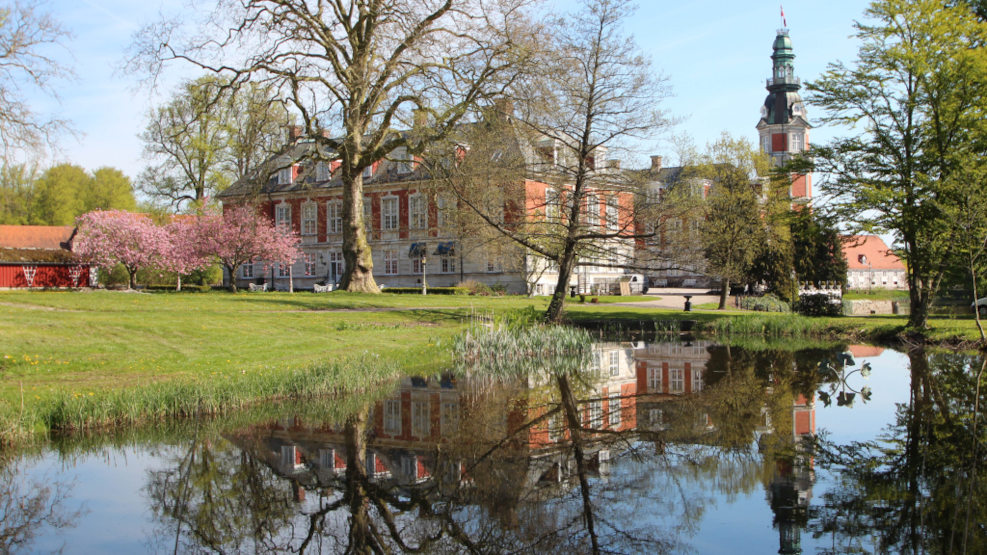 Restaurant Hvedholm Castle
Our à la carte restaurants serve delicious dishes, all made with fresh and seasonal ingredients. Superb service and attention to your needs will make your stay one to remember for a long time. The restaurant has a new menu every day and our guests can choose between first course, side dish, main course, cheese and dessert. The restaurants are open daily from 12:00 till 22:00. Prices starts with 298 kr. for a 2 dish menu.
Hvedholm Castle is situated on the outskirts of Faaborg. The grandiose main building with the impressive view and location near the South Funen Archipelago, is breathtaking. In 1880, Count Bille Brahe Selby rebuilt the castle substantially. Today, Hvedholm has beautiful rooms with canopy beds, banqueting hall, restaurant and unique conference facilities.
The main building has 45 restored rooms, all with canopy beds. In the castle park are 17 suites and rooms. 16 of the rooms have been built in 2007.
The guests have also the possibility to stay in Æblehuset, which is a very luxurious room.
The castle provides the perfect setting for special occasions. Hvedholm Castle is the ideal venue for christenings, weddings, birthday parties, receptions, seminars, workshops and board meetings for up to 150 guests.