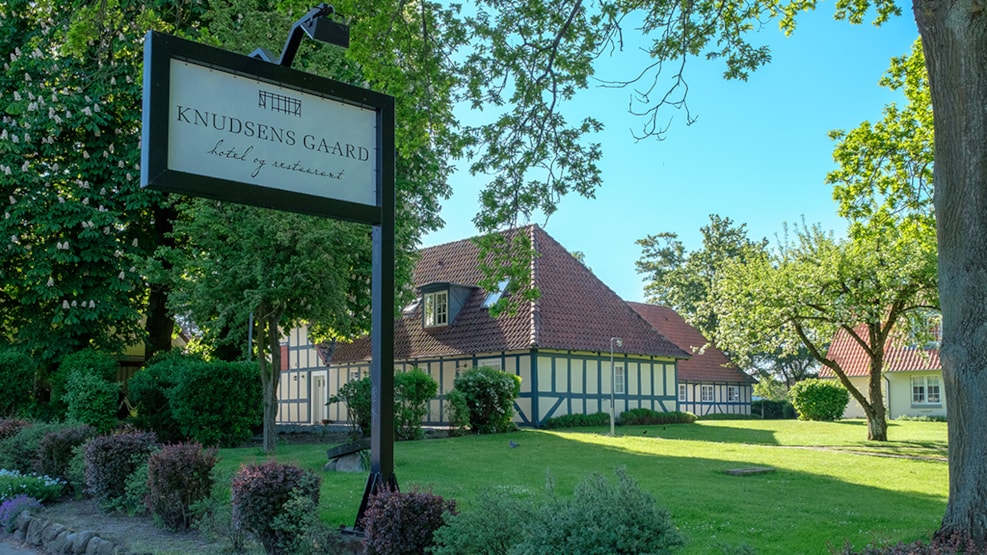 Green Experience
Restaurant Knudsens Gaard
Restaurant Knudsens Gaard is one of the best restaurants in Odense. Every day we offer various Danish-, French- and Italian- inspired menus together with an A la Carte menu focusing on seasonal products.

Our wine list offers a big choice of Italian wines together with wines of our own import from Gigondas and Beaujolais.

You can enjoy your meal in a nice relaxed atmosphere and our staff are always happy to assist you with the right choice of food and wine.

Hotel Knudsens Gaard offers the perfect setting for your private party, small as well al larger groups (up to 55 people). We can offer you tailor made solutions for your party, and we also have fixed menus and wine suggestions at your choice.

The hotel offers free parking and a charger for electrical cars.

Welcome.