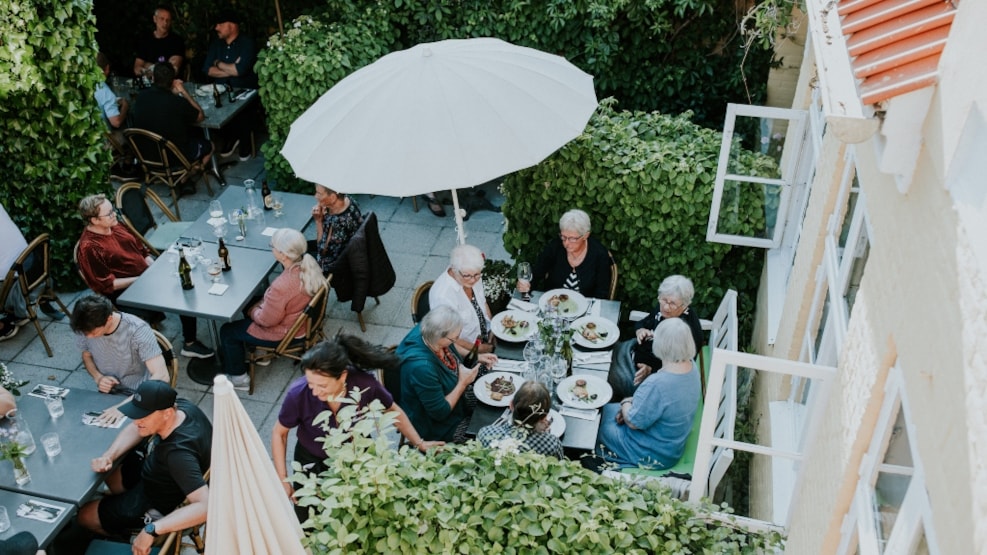 Restaurant Mumm
Cozy restaurant in Ærøskøbing with beautiful courtyard and an organic menu - also vegetarian.
Restaurant Mumm is located in the heart of Ærøskøbing, and with its almost 50 years in business, Mumm is a well-known and popular restaurant.
They use organic, sustainable and Danish products to the most possible extent, and make an effort to minimize their environmental footprint.
This means focusing on less consumption of CO2-polluting foods, and thus more and better vegetarian and vegan dishes.
At the same time, Restaurant Mumm focuses on using and supporting local producers.
Come by or call and book a table at + 45 62 52 12 12.