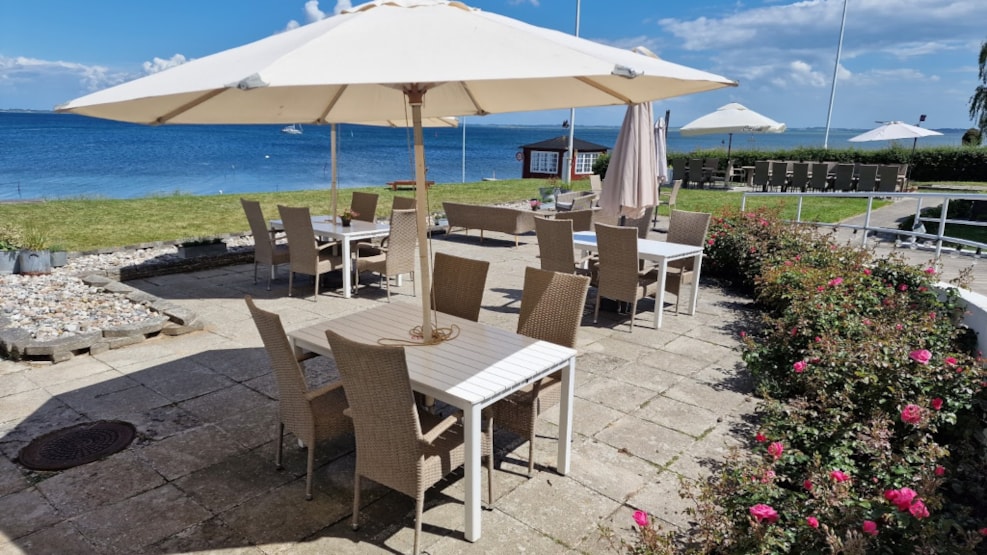 Restaurant Udsigten in Marstal
Welcome to Restaurant Udsigten Marstal.
With panoramic views, Restaurant Udsigten Marstal is located right on the beautiful South Funen Archipelago. Here, you'll find a cozy seaside hotel style in maritime surroundings, and the restaurant is just a few meters from the shoreline.
All menus are prepared from scratch and carefully crafted from fresh, seasonal ingredients. The surroundings of Udsigten, and yes, precisely the view, make a visit an experience you won't soon forget.