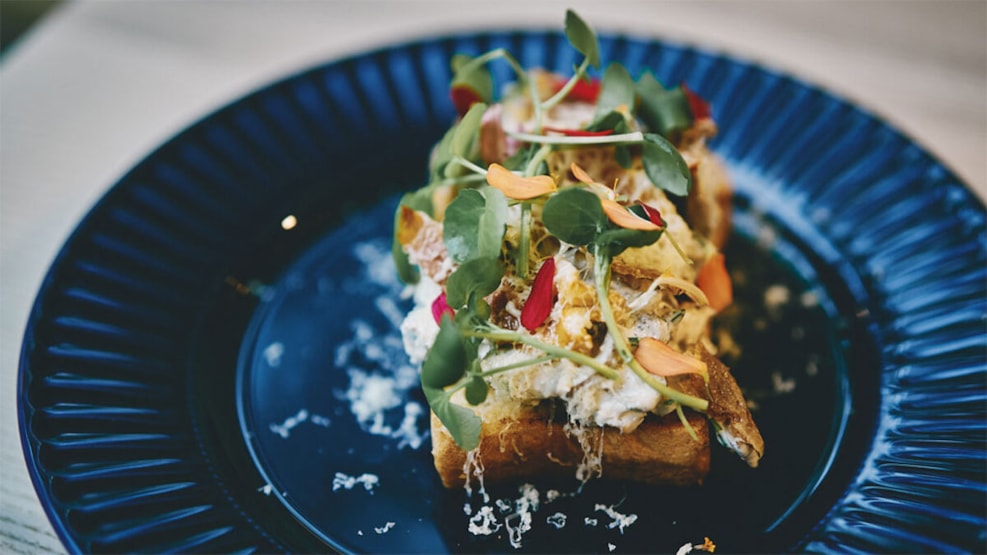 Restaurant Værdsat (Valued)
Restaurant Værdsat is a collaboration between two well-known names on the Odense food scene, Malte Bjerring and Benjamin Rosendal Mosskov (who now also runs the new buffet restaurant Dansk).
The menu showcases modern Scandinavian open sandwiches, focusing on pescetarian cuisine. This means that all dishes are plant-based, but some contain seafood. In addition, the sandwiches change with the seasons and the local ingredients. Enjoy homemade juices, schnapps and specialty beers with you sandwich.