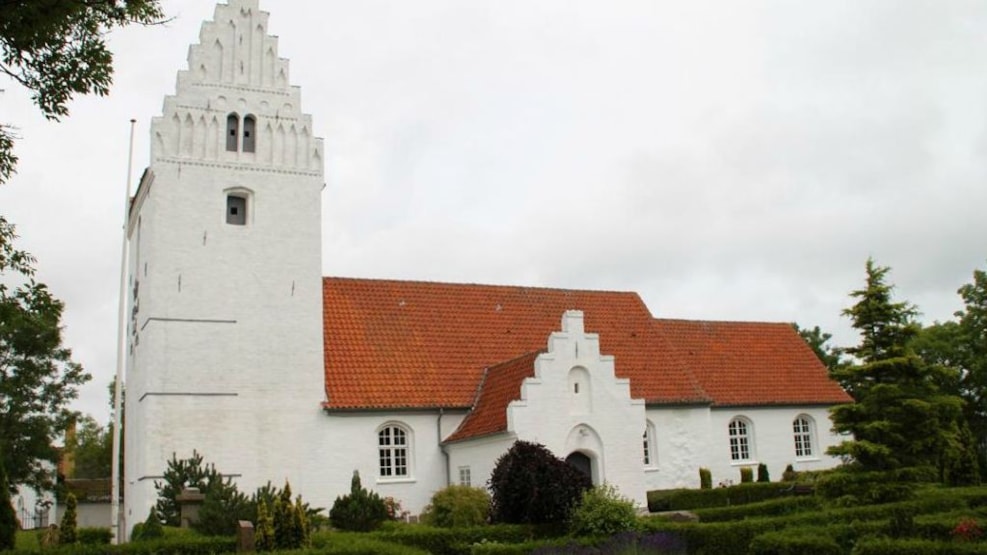 Revninge church
Revninge Church consists of a choir and a nave in the Romanesque style, both of which were rebuilt in the late Gothic period.
The church consists of chancel and nave, originally Romanesque, but strongly rebuilt in Late Gothic time, where also the western tower and the southern porch are built.

Of the Romanesque building only the south wall of the nave is left. By the Late Gothic rebuilding the chancel were extended, the nave was extended towards west, the bricked-up wall is to be seen behind the tower, and cross vaults were put in. Some years later the western tower was built with bricked-up walls to the north and the south and even later, probably after the Reformation, the porch were built. In the middle of the 19th century the upper parts of the chancel and their cross vaults were renewed with smaller bricks. At the same time the tower probably was repaired. The altar with coloured reliefs in French limestone. Late Gothic altar candlesticks. The chalice from 1703.