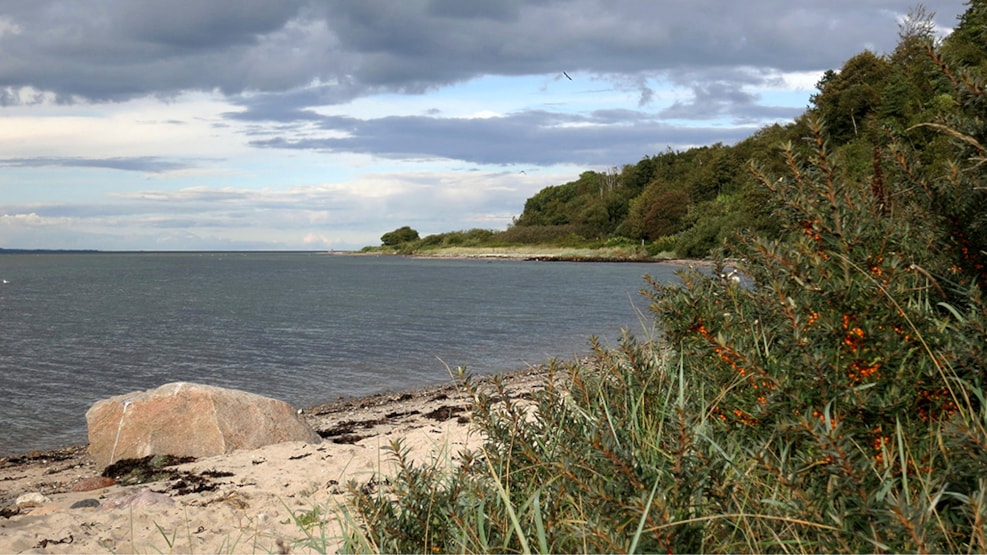 Røjle Klint (Cliff)
The cliffs at Røjle Klint to the north-east of Middelfart are up to 45 m in height. The cliff is right next to the Little Belt.
Røjle Cliff is one of the best places for seeing what took place in Denmark during the Ice Ages. Due to the alternation between warm and cold climates, the area was covered several times by thick masses of ice moving from the north and east.
A walk along the Kattegat coast will take you past the rare 37-meter-high Røjle Klint. The coast is special. There are slopes from all angles. Trees have their top down or have roots jutting out into nothingness at the top of the cliff.
The geology of Røjle Cliff is unique in Denmark, and it became a protected area in 1939. Preservation shall in particular ensure that it is possible to follow the natural progression of the clash between the sea and slope, and because it is very special with its content of glacial till and glacial sand and black volcanic ash - created millions of years ago. If you are a fossil hunter, you may be lucky to find shark teeth and walrus bones.