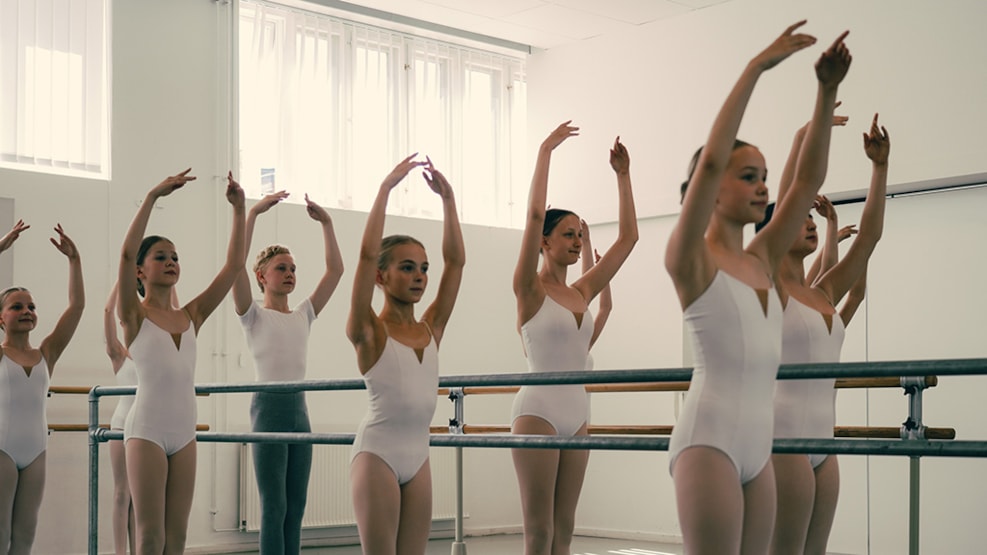 The Royal Theatre Ballet School
The ballet school in Odense trains some of the most talented ballet dancers in Denmark. The school in Odense opened in 2002 and is an offshoot of the Royal Theatre's ballet school in Copenhagen, which dates back to 1771.
The school is no longer "just" a dance school, but has become a major cultural institution in Odense, often collaborating with Odense Theatre, Teater Momentum, The Royal Danish Theatre, Odense Symphony Orchestra and H.C. Andersen Festivals. Andersen Festivals - where they bring everything that ballet has to offer: beautiful dance, powerful emotions and community.
As a tourist in Odense, you can't physically visit the school, but you can still experience the dance and the talent that emanates from the school.
Several times a year, ballet performances are organised around the city - including Summer Dance in the King's Garden and as a regular and large part of the Hans Christian Andersen Festivals, which transforms the entire centre of Odense into a big adventure in week 34.
If you're interested in ballet, we recommend you keep an eye on our calendar, where you can always find the events taking place on the specific dates you're in Odense.