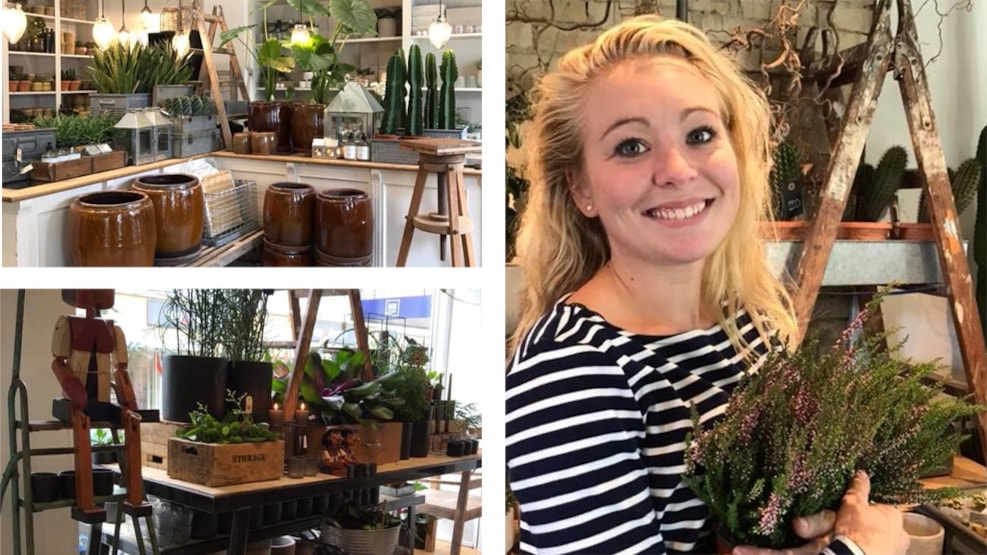 Rudkøbing flower shop
Floral art for you or as a gift around the clock
Ditte is a trained decorator and florist and has had a shop in Rudkøbing since 2016.
The flower shop is clearly characterised by the season, both inside and out, and we always do our best to have the right products on the shelves. Whether it's plants for the home, beautiful bouquets, bindings or flowers, it can all be found at Blomsterværkstedet.
Service and guidance
Here, great emphasis is placed on good personal service, and if you are looking for advice or guidance on flowers, bouquets or anything else, they are available at Blomsterværkstedet.
In addition, it is possible to buy flowers around the clock, and outside the shop there is self-service with MobilPay payment after closing time.
Not just a flower shop
Although the shop is small, it is possible to do more than just buy flowers, as the collaboration with the neighbouring shop Knag is very good and you can also order wine and other specialities.