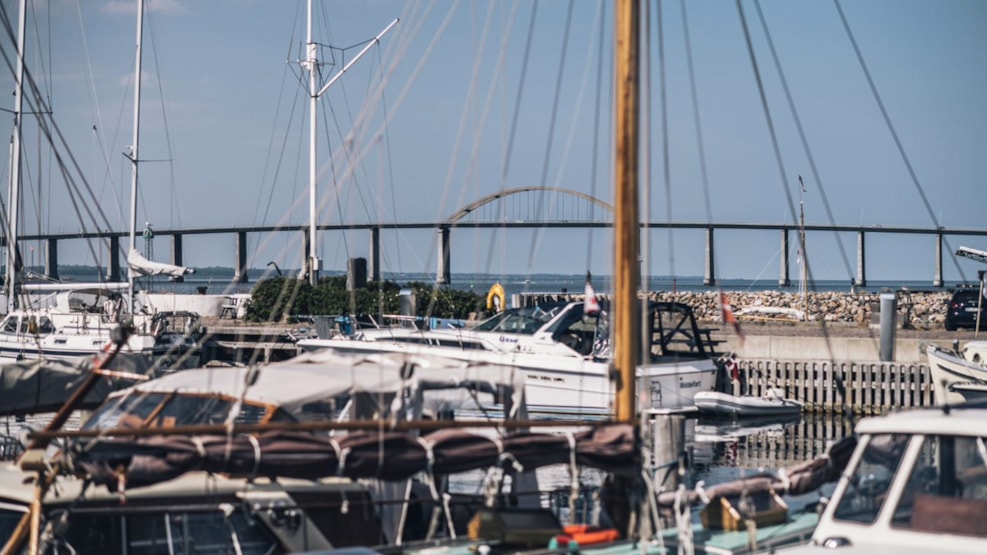 Rudkøbing Harbour
Rudkøbing Harbour is close to the old market town - with its charming streets, good shopping, restaurants cafés and museums.
The harbour's location is close to both the town and its beaches and offers a wonderful view of the Langeland's Bridge and the islands of the archipelago. As the harbour faces west you can also enjoy world class sunsets here.
Cycle hire included in the price
Visiting sailors can take advantage of free cycle hire in the harbour, and enjoy a bicycle tour around Rudkøbing and the surrounding area.
At Rudkøbing Harbour cycle hire, water, electricity, showers and WiFi are all included in the mooring fees.
Beach and Bathing Pavilion
Rudkøbing's bathing pavilion lies at the southern end of the harbour and is open all year round. A short distance after the pavilion is a beautiful sandy beach.
If you just can't wait to go swimming, you can jump straight in the water from the harbours bathing petty.
Sailing
With its position close to the sailing channel under the Langeland's Bridge, you can easily enjoy excursions to the neighbouring islands of Ærø, Strynø, Birkholm and Drejø - or perhaps sail around the island of Tåsinge and enjoy the wonderful view of the stately home of Valdemar Slot.
Rudkøbing Yacht Harbour
The yacht harbour lies at the northern end of the harbour area and was built in the 1980s as part of the Hotel Skudehavn development. This efficiently managed harbour is constantly kept up to date and provides excellent facilities for both local and visiting sailors.
Fishing and Commercial Harbours
The southern part of the harbour still functions as a fishing and industrial port. Ferries depart several times a day to the islands of Ærø and Strynø.
Close to the fishing port are a number of conservation-listed fishing-gear and net storage sheds. You can also find a fishmonger here selling many delicacies for the grill.
Around the harbour are a number of historic, characterful buildings including a beautiful warehouse form 1916, an octangular harbour kiosk that is over 100 years old, and a waiting room for ferry passengers from around 1926.