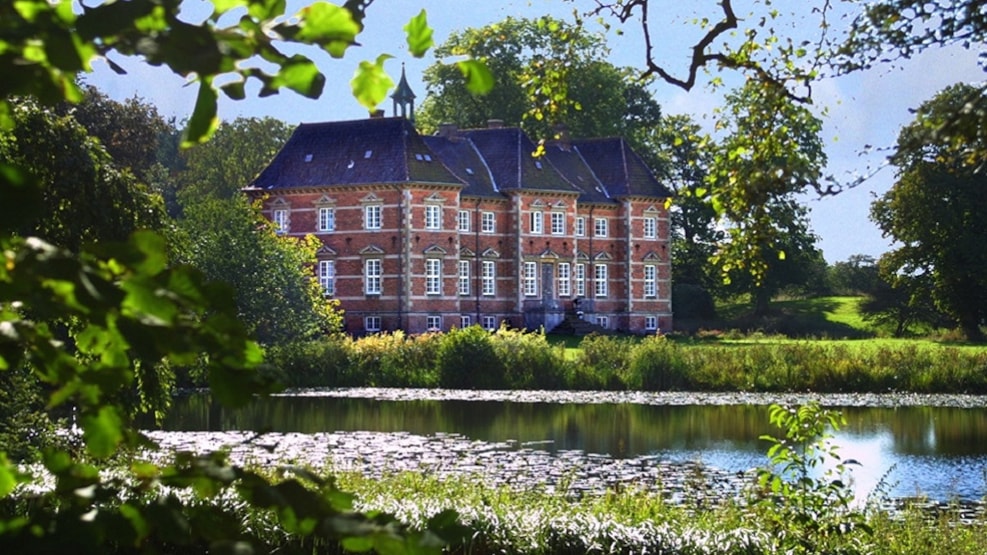 Rugård
The beautiful building on Paddesøvej close to Rugårdsvej is the old manor house Rugård, which has played an important role for the king's power on Funen.
Rugård is a very old manor house that has been owned and used by the Crown - that is, the king - for several hundred years. It has been of great importance to Funen, and that is also why Funen's former main road passes by here and is named Rugårdsvej.
The Rugård estate was first mentioned in 1398 when the queen Margrethe I gave the farm as mortgage to the landowner Berneke Skinkel. Back then, the estate was called Rugaard. Later, the Crown was able to buy back the farm, and it was used as a fief with farming and forestry and later as lodging for cavalry officers and their horses.
The estate was sold by the Crown in 1764 and has since then been owned by several families.
In 1764 the old building was torn down, and the owner Carl Juel built a three-winged half-timbered house which is the core of the current manor house built in Neo-Renaissance style.
Rugård is privately owned and can only be seen from the road.