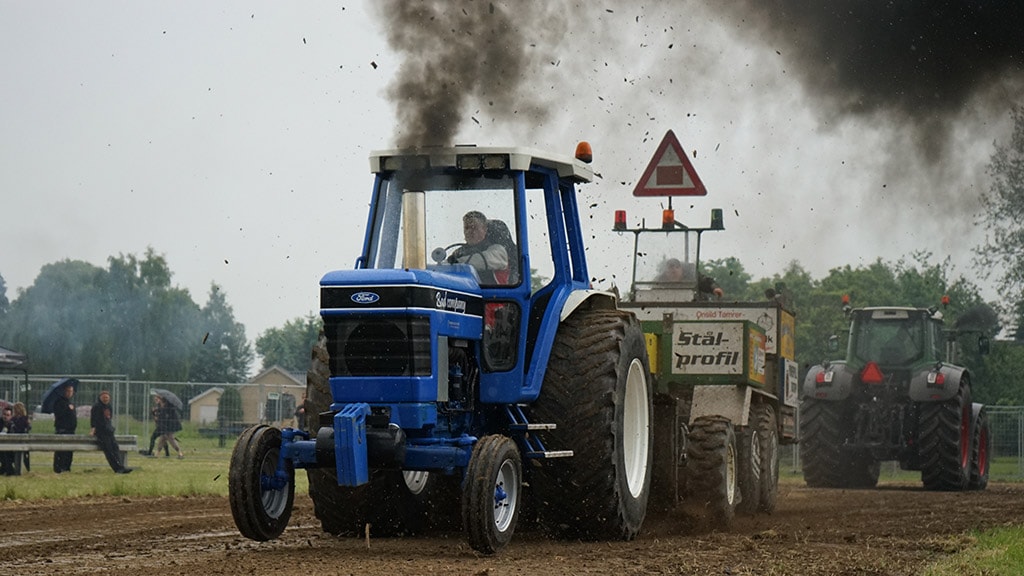 Særslev Traktortræk (Tractor Pulling) 18 September
Large tractors, lots of smoke and engines with raw power - tractor pulling in Særslev is a party for everyone with petrol in their blood!
Come to Særslev Traktortræk (Tractor Pulling in Særslev) and see more than 80 tractors struggle to achieve full pull on the 100 meter track.
The tractors are divided into classes by weight. The classes are also divided into standard classes for ordinary tractors and Farm Class for special-built tractors.
There is a cool atmosphere, black smoke, huge wheels and food and drink for everyone!