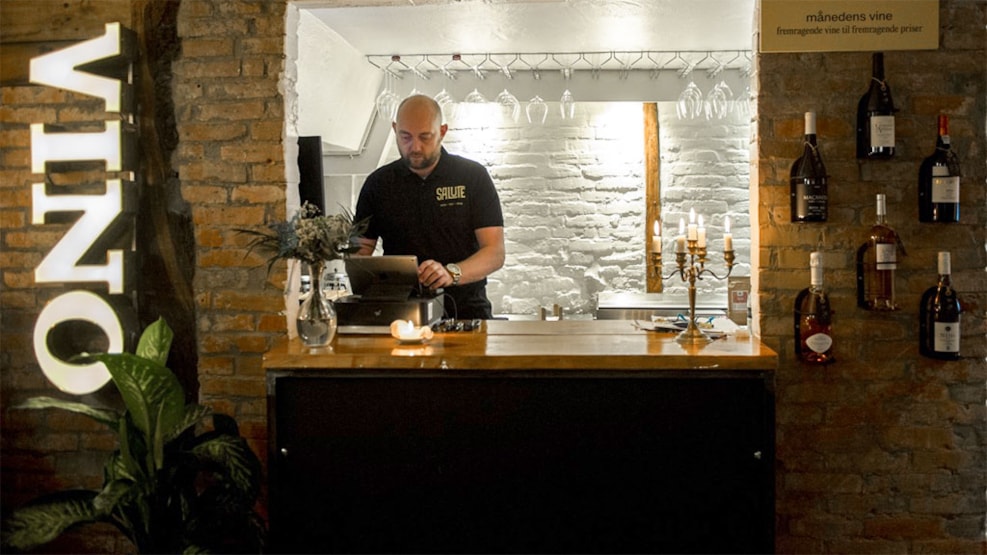 SALUTE | wine – bar – shop
SALUTE is a tribute to wine, to the winemaker, to you who enjoy it. To the grape, to the field on which it has grown. For a festive evening, for a lazy Sunday. To the good bread, the delicious ham. To good moments, to Torben's birthday, to wonderful friends. To glasses, to bottles. For the coffee, the cake, the talk, the warmth. To life.
Wine bar
We have more than 250 bottles to choose from, several of which are also served by the glass. Taste your new favourite. Our glass menu will always have a good glass of wine from only 50,-
Shop
The shelves are overflowing with wines of all kinds and in all price ranges. Take a look if you need to bring home a bottle for you and love. As a gift for the host. Or just for a good night out. New offers every month.
Café
Thirsty for coffee or hungry? Drop in for freshly ground organic coffee - perhaps paired with a slice of the cake of the day. If you need something more, we're ready with delicious European cheese and charcuterie.
Events
We organise regular events that are based around wine in one way or another. There are events for those who want to learn, for those who want to have fun and for those who want to taste some excellent wines.