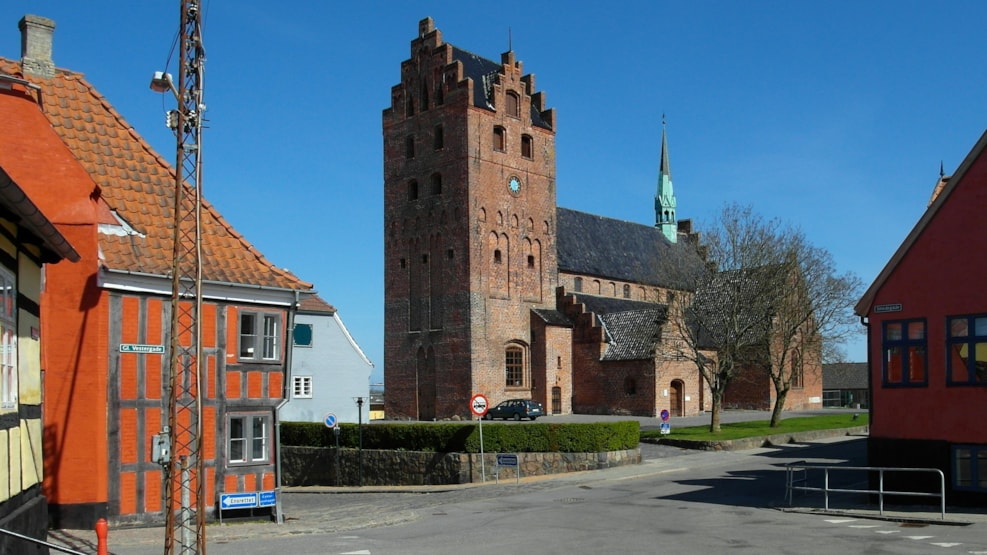 Sct. Nicolai Church
The church was built in the 13th century and has developed through the years as most other churches: Originally Romanesque style, but later changed to Gothic style.

The original church had a nave and a choir; in the 14th century the tower was added, later the chapels (about 1400), after that the aisles and finally the porch in 1667.

The Altar is from the 1650'ies in Baroque style, and given by mayor Claus Matsøn. The pictures at the altar piece are painted by Eckersberg.

The font or the angel of baptism with the large shell was sculpted in 1845 by sculptor W. Bissen, and given by general Sundt.

The pulpt is from 1596 in Renaissance style, and given by the brothers Nielsen Bang. At the front of the church are pews decorated with the royal monogram of king Christian IV, and were reserved for the family at Hindsgavl Manor.