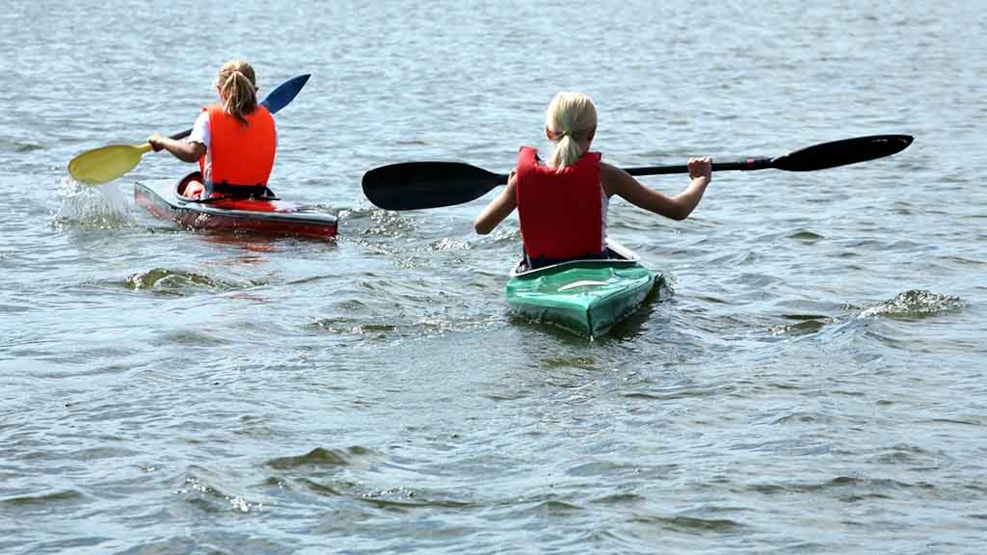 Sea kayaking fun at Bogense
Try a sea kayak trip off Bogense Old Harbour with a skilled instructor - Tuesdays from 11 July to 25 July and Monday 31 July!
Try a fun sea kayaking trip with friends or family! Before the trip, you will receive a thorough briefing on the sea kayak, paddle and life jacket, which will be provided. We'll also talk about safety and procedures.
Let's try rowing together in protected waters in safe conditions - and if you want to be challenged a bit more, we'll adapt the activity to your wishes.
The activity will be led by an experienced sea kayak instructor.
When
There are activities every Tuesday from 11 July to 25 July and Monday 31 July. There are three tours every Tuesday with room for six people on each team: Team I from 09:00 to 11:00, Team II from 11:30 to 13:30 and Team III from 14:00 to 16:00.
Practical information
Price: 195 DKK.
Sea kayaking is a wet activity, so wear a swimsuit and some saltwater-proof clothing - and a windbreaker or similar, if necessary. We may have to swim from the kayak. You can wear bare feet or swimming shoes.
Remember to bring a towel, dry clothes for after the activity, drinks and snacks, sun protection and a hat.
Please note
You must be at least 14 years old to take part and under 18s must be accompanied by a parent who can give consent on their behalf. All participants must be covered by their own liability/accident insurance.
Weather and other conditions may lead to cancellation. The instructor will assess safety. If the trip is cancelled, you will of course receive a refund for the ticket.