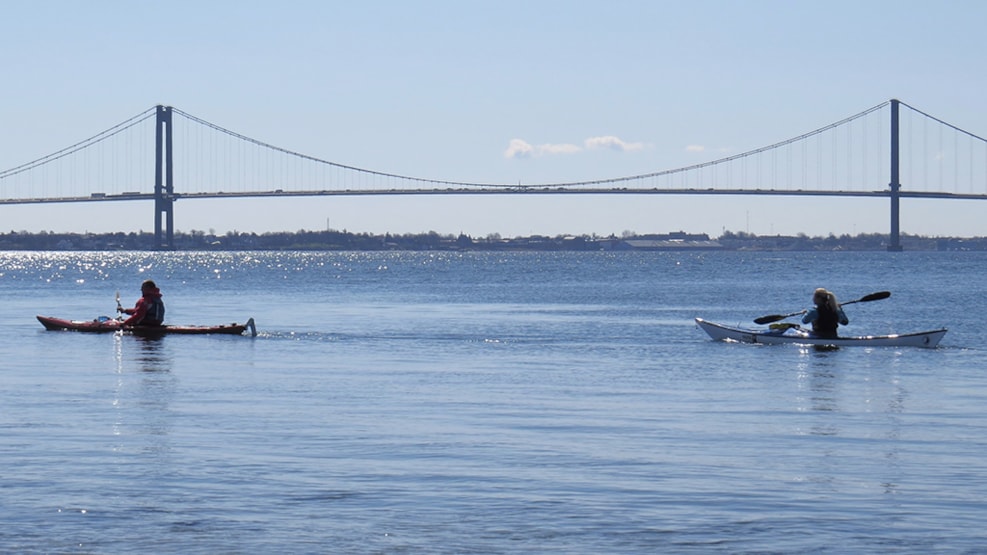 Seakayak Rental from Strib Havn
Strib-kajak.dk rent out new and seaworthy fibreerglass sea kayaks through using the "help yourself" principle. The rental place is unattended to give you greater flexibility and a lower rental price. When you rent a kayak, a life jacket, a paddle,  a cover, scoop and carriage are included in your rental.
The kayaks can be launched 100 metres from the rental placesite. The kayak has two watertight storage compartments, so you have room for your packed lunch and sunscreen. You get awill receive a text message with the access code no later than the evening before the bookedthe date you have booked.
Available for rent: may 1. – september 30.