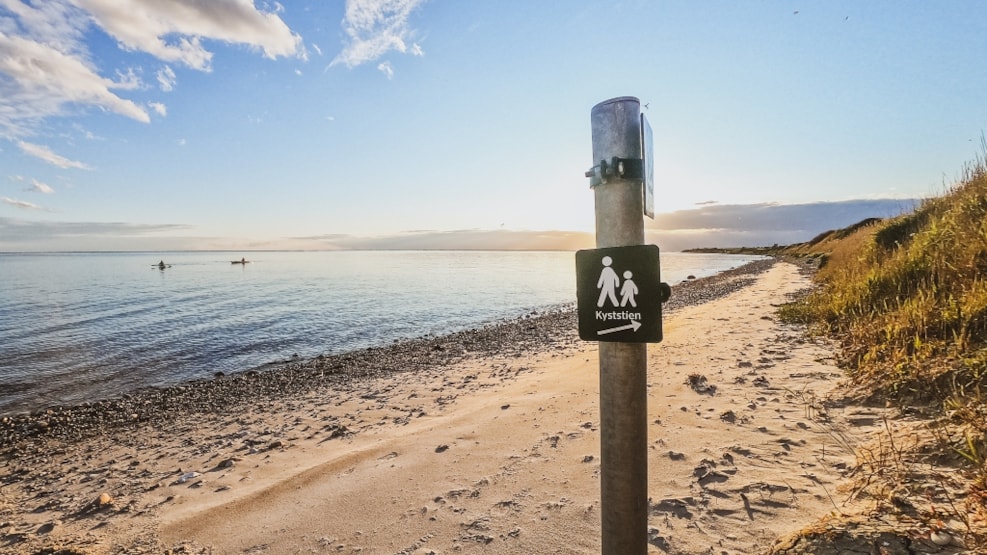 The seaside trail on Ærø
The coastal path starts a bit outside Marstal, where it goes from the Archipelago Trail and runs approx. 30 km along the southern part of Ærø and ends at Vitsø.
The path can easily be divided into smaller parts either by spending the night in a shelter, tent or e.g. at a bed and breakfast.
If you do not wish to carry around your luggage you can use the free buses on Ærø and have a permanent accommodation on Ærø.
The coastal path is made for walkers and is marked with marking alleys all the way. On your turn, we ask you to show consideration and observe the following:
The entire trail is open for traffic from six o'clock to sunset
Dogs must be lined up
Travel is on private property. Take care of the owners, be careful and do not throw waste
Tented accommodation must take place at campsites or campsites - or elsewhere if the owner gives permission
In case of hunting, the trail may be closed, but you will be informed on an alternative route.