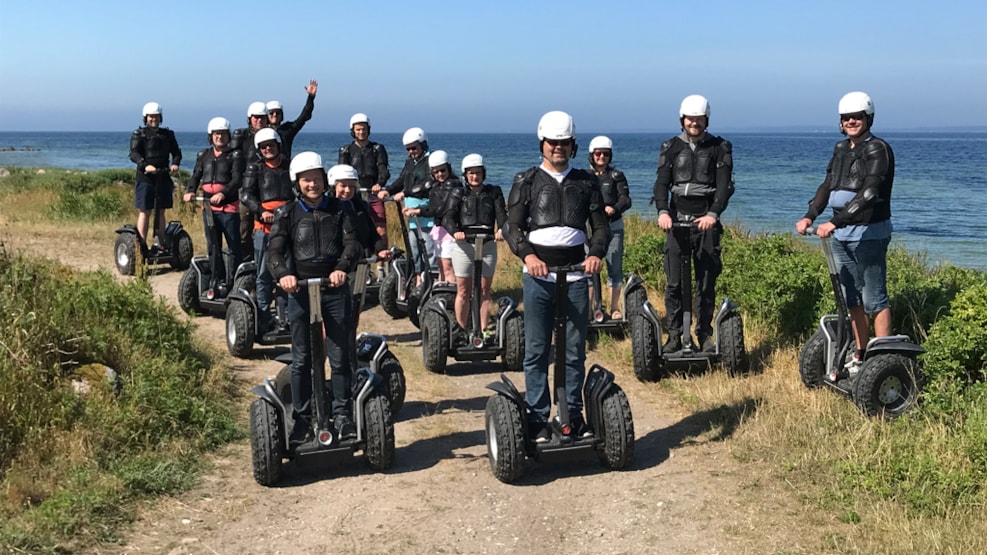 Segway Langeland
Try a guided tour on Segway - It is fun, it is fantastic and everybody can learn how to ride a Segway. Enjoy the beautiful nature with our guide.
We ride on the small roads, forest paths and beach while we tell you about the history and folklore of
the area.

We speak both English and German. Everybody from 12 years and up can join our guided tours.
Segway track
Try our 17.000 m² track. Here, both children over 115 cm. and adults of all ages can ride Segways together. It takes only 5 minutes of practice with our instructor, and then you're good to go. We speak both English and German.