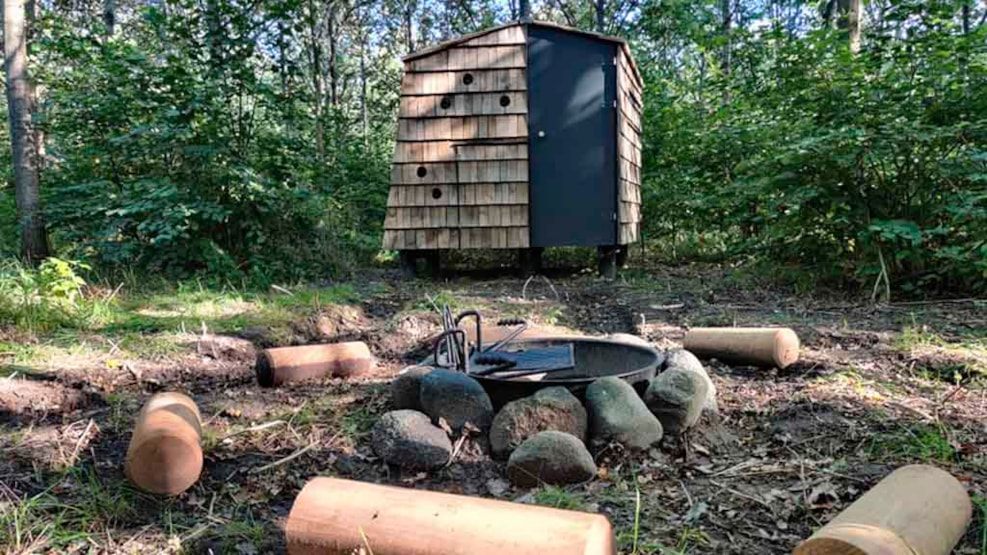 Shelter on the island Vigelsø in the middle of Odense Fjord
Stay for a night in a shelter on the largest deserted island in Odense Fjord and enjoy the peace and quiet and the impressive views and beautiful nature!
The shelter is located on the uninhabited island of Vigelsø in Odense Fjord, so you have the chance to get the island all to yourself!
There is no bridge to the island, so you can only visit Vigelsø if you can get over there by boat, kayak, or dinghy. There is a small ferry to the island every other Sunday in Summer, and you can see the sailing schedule here:
There is plenty to see and experience on Vigelsø, which is a habitat and bird protection area with fantastic nature. There are several hiking trails and viewpoints and bird towers, so there is a good chance to see the bird life and the view of the fjord and the area around the fjord.
Practical information
There is 1 shelter with room for 5 people
There is access to drinking water and toilet at the old feed master's residence, which is open from 1 May until the autumn holidays.
There is a fire place by the shelter, and firewood must be collected in the forest floor as long as you take care of nature.
Tents can't be set up near the shelter, but there are several smaller tent sites on the island.
You are welcome to bring dogs with you as long as it is on a leash.
Price
It is free to use the shelter - but booking it is necessary.
Booking