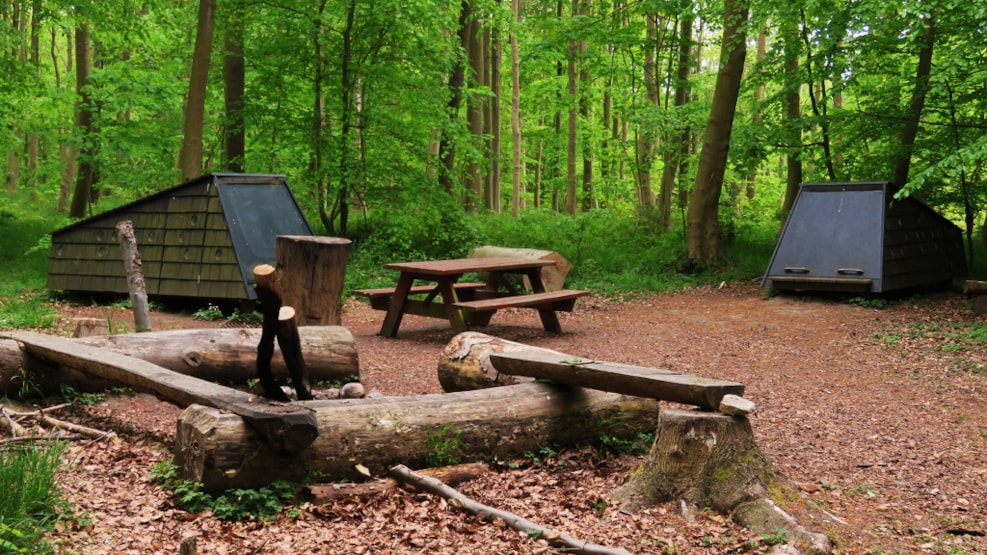 Shelter Vestre Stigtehave
Stay in the woods on North Langeland.
In the beautiful old forest Vester Stigtehave, on the edge of the Great Belt, you will find this fine little site with 2 Stenbidder shelters and a place for a campfire. The water is only a short distance away (150 m) and there you will also find a place to make a campfire along with the most gorgeous view of the Great Belt and the Great Belt bridge you have ever seen. The beach is nice and very child-friendly.

Part of the forest here is a "nature forest" that is more than 200 years old. This means that the trees were left to die of age and fall down on the forest floor, as well as that there is no draining, resulting in a rich plant, insect and bird life. The Danish Nature Agency owns and operates this site. You can make a booking via the Danish Nature Agency's own booking system. See the link to booking at the bottom of the page. Using the place is free of charge and if you have not booked it in advance and it is available, you can spend the night there. You can reach the shelter from the forest road which starts at Houvej 57 (remember that motorised transportation is NOT allowed) or you can go along the coast from Lohals.