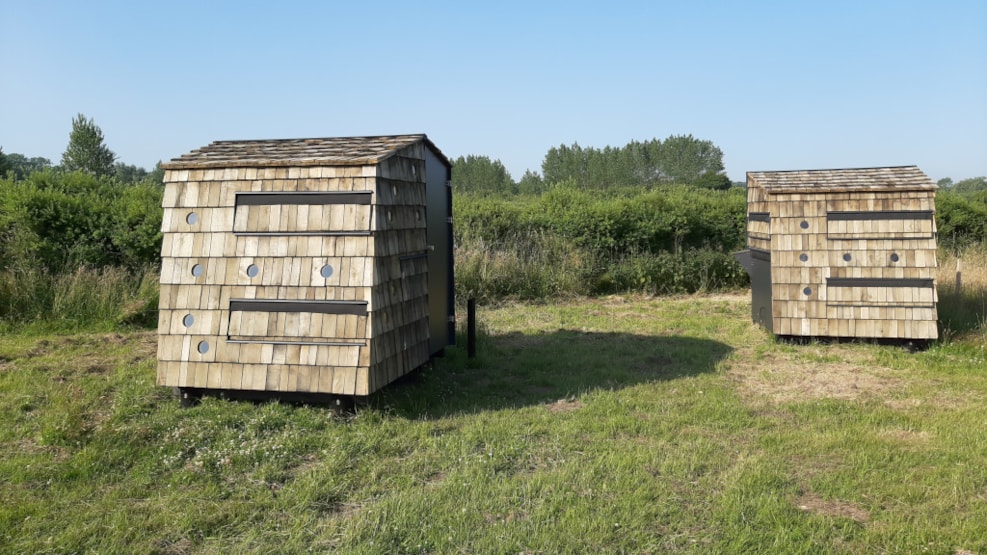 Shelters at the Hindsgavl Peninsula
Sleep close to the Little Belt, with the forest as a pillow.
There are two shelters next to the yellow building called Søbadet, which is a very popular diving site. When you stay in one of the two shelters, you are near toilet facilities and drinking water.
In front of the two shelters is a grill area with tables and benches. Bake a twist bread or catch fresh fish in the Little Belt (requires fishing license) and cook it over an open fire.
The shelters provide excellent opportunities for accommodation in the nature, but still with a roof over your head. Bring your sleeping bag and possibly a sleeping mat to the shelter. Here you can fall asleep to the sound of the waves lapping against the shore, and wake up with the morning sun in your face. Perhaps with a porpoise or two in sight, and the view of the two Little Belt Bridges.
Facilities
The shelters are located near Søbadet, where there are public toilets (restricted hours). Next to the site there is also a shower facility for divers. Here they can get water and take a 'bath'. NB. Due to environmental considerations, the use of soap is forbidden.