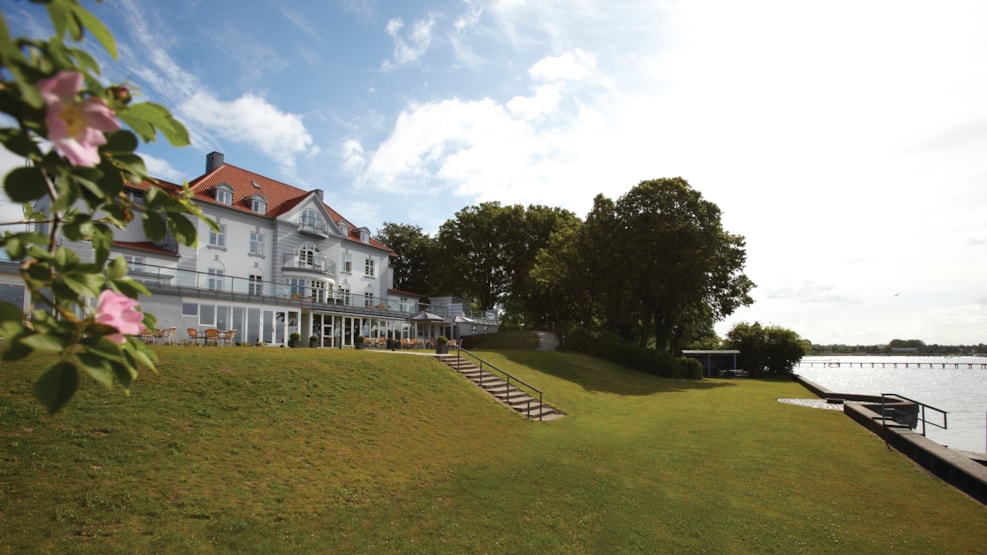 Green Experience
Sixtus Sinatur Hotel & Konference
Sixtus' story starts in 1912 when the association "The Danish Girls School" built the place for holidays and recreation. Sixtus is owned by DLF (Danish Teachers organization) since 1956, which over the years developed Sixtus into a course and conference hotel. Today, Sinatur Hotel Sixtus is a cozy and elegant small hotel offering a superb view. The hotel's garden ends up directly in the beautiful Fænøsund, which you can enjoy from the restaurant and from many of the hotel rooms and meeting rooms. You will also find park, marina and forest nearby, which are extensively used for the many activities we offer our meeting- and conference guests.

Conference facilities
Hotel Sixtus has 7 functional and comfortable meeting rooms, all with views of the sea and with room for 6-60 persons. Modern AV equipment and free wireless internet access is available in all rooms. We have years of experience in taking care of our guests and are happy to help customize your event. When you are here, we have time to listen to your wishes - from the first handshake till we say see you soon!
Restaurant
Restaurant Sixtus is located with a beautiful view directly of Fænøsund. With large windows facing the water, the restaurant always appears bright and inviting. Our menu is full of exciting culinary experiences created by our talented chefs. Skilled attendants complete the experience in the restaurant by recommending wines from the exciting wine list. The Danish Food Administration granted in the summer of 2013 the hotels of Sinatur the Organic Food Brand in bronze, showing that the proportion of organic food in the kitchen is 30-60%. The restaurant is open every day.
Accomodation
All of Hotel Sixtus' 27 rooms are decorated in light tones and kept in an elegant Scandinavian style. Many rooms have a view of the water. In every room there is free wireless internet, TV, telephone and shower/toilet.