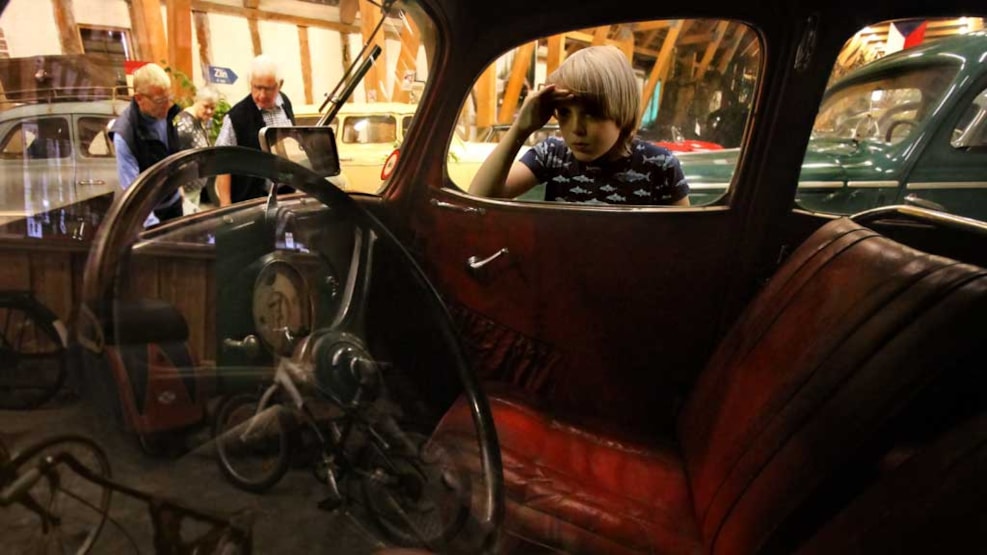 Skoda Museum Denmark
Skoda Museum Danmark

The museum's collection is from the first mass-produced Škoda 420 Popular from 1937 to Skoda Felicia 1996 which was the first car in collaboration with VW.

All the cars in the museum are a result of enthusiasts love for the brand Škoda. The cars have been privately owned for generations, is built from scratch and last but not least, all cars is a part of an incredible history. 
Opening hours:
May and September:
weekends and public holidays 13:00 to 17:00

June, July and August
Tuesday-Sunday 13:00 to 17:00

Fall break
Open every day from Saturday in week 41 until Sunday in week 42 13.00 pm. 17:00.

Adults: DDK 55,00
Joint ticket with Flax Weaving Museum: DKK 115.00
Children under 12 years: Free

Groups all year round by special arrangement.

Please contact the Skoda Museum for further details.