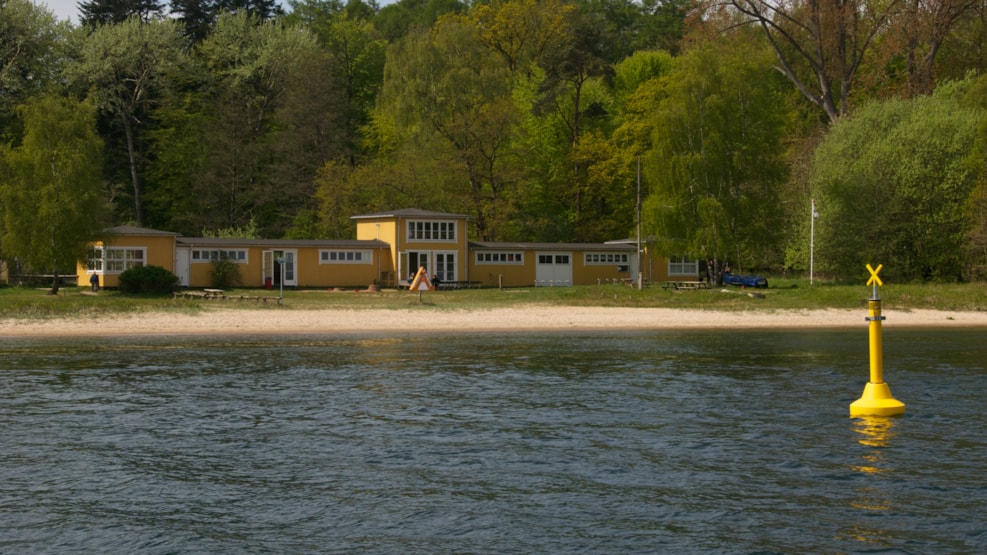 Søbadet
Enjoy the beautiful view of Lillebælt and the old Lillebælt Bridge from Søbadet.
Søbadet is erected on "Krupp's Place" where the steel bars for the building of the bridge were sandblasted and painted in a large hall. The bars came from the German Krupp factory, therefore the name.
The nostalgic yellow wooden building was erected in 1935 and has since been renovated and is now used by a.o. the scouts.
The beach at Søbadet is narrow and only 80 Metres long. It is often used by divers, because the water relatively quickly gets deep and from here the longest "wall-dive" in Lillebælt is possible.
There is a nice green area down towards the beach with picnic sets, and on the other side of the Søbadet building is a car park and toilets.
Facilities
The shelters are located near Søbadet, where there are public toilets (restricted hours). Next to the site there is also a shower facility for divers. Here they can get water and take a 'bath'. NB. Due to environmental considerations, the use of soap is forbidden.