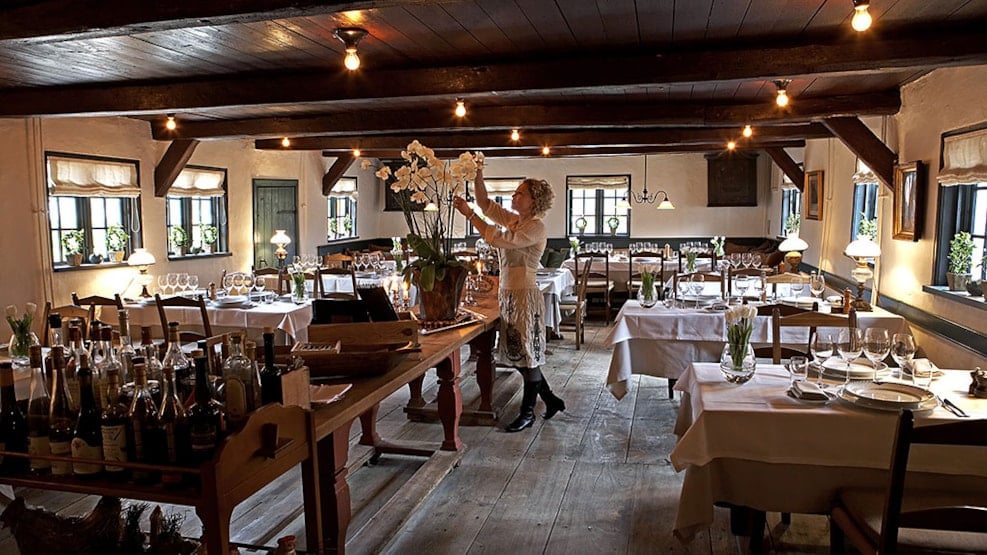 Sortebro Kro in the Funen Village
Sortebro Kro is a Royal Licence country inn dating from 1805, which was moved from its original location and rebuilt in the working museum town of Den Fynske Landsby (The Funen Village), to represent all the country inns that were established in Denmark's past.
It is part of the romantic idyll in the nostalgic, half-timbered, buildings around the village pond, the little mill and the pretty gardens. You can, however, easily visit Sortebro Kro without entering the Funen Village or paying the entrance fee.
Cooking up a stir in the excellent kitchen, the chef, John Kofod Pedersen, creates classic dishes using delicious and contemporary ingredients with flair, passion and, not least, the finest produce (much of which is cultivated in the museum town's own gardens).
Sortebro Kro is counted as one of Odense's gourmet restaurants.