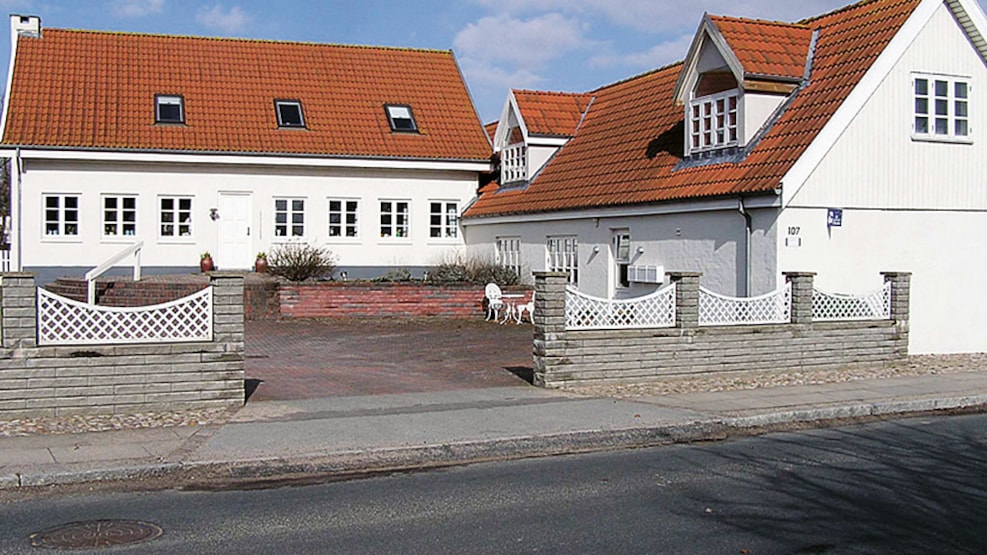 Spangsgaard - Bed and Breakfast
Stay in a beautiful, renovated property, just a 15-minute drive from Odense city centre.
Spangsgaard Bed & Breakfast is located in a beautiful older building, which underwent a major renovation a few years ago.
As a guest at Spangsgaard Bed & Breakfast, you will stay in one of the four spacious, bright rooms and have access to the shared TV and lounge area, as well as the communal kitchen. Here, you have plenty of opportunities to relax, enjoy a cup of coffee or tea or prepare meals. From the kitchen, there is access to a lovely garden, where you will find a grill available for use, as well as tables and chairs. There is free parking on the courtyard of the house. Additionally, there is free wireless internet throughout the house.
Breakfast can be added to your stay, and the lovely hosts serve a delicious, healthy and varied breakfast.
Spangsgaard Bed & Breakfast is situated in a scenic area with exciting experiences within a short drive. It is only a few kilometers to the Iron Age village Odins Odense, or you can go hiking or cycling at beautiful lake Langesø. Alternativly, you can head into the centre of Odense and immerse yourself in the city's art and culture.
At Spangsgaard Bed & Breakfast, you will be welcomed by extremely hospitable hosts who do everything they can to ensure that every guest has a fantastic stay.