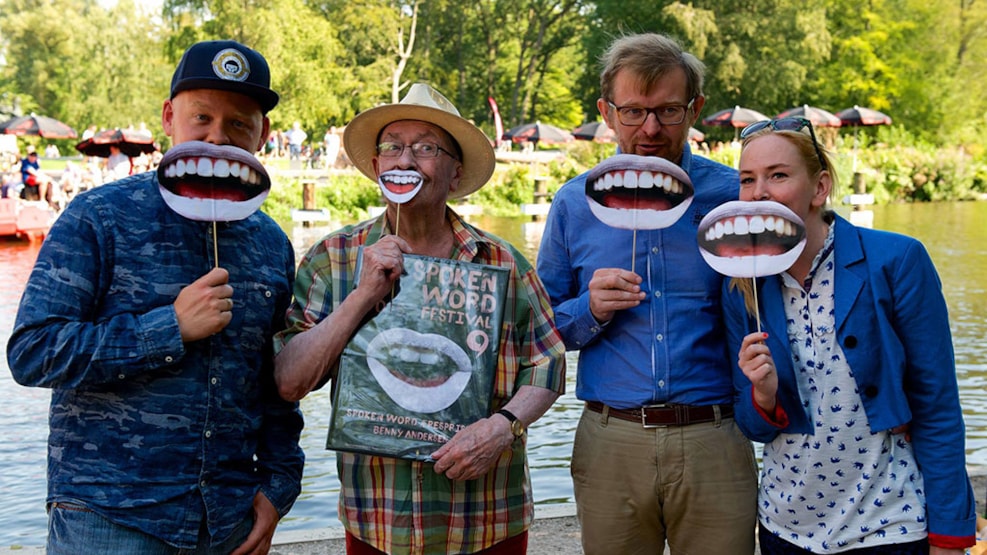 Spoken Word Festival
The Spoken Word Festival | SPOKEN has been an annual event in Odense since 2010. Since 2013, Studenterhus Odense has hosted the festival during 8-10 days in August as part of the Hans Christian Andersen Festivals. Andersen Festivals. SPOKEN presents 25-35 events annually, exploring words and literature through sensuality in conversation, readings, performances, concerts and dialogue.
The festival programme offers recurring formats such as Philosophical Time, Dear Diary, open stages, word quizzes, workshops and poetry slams, as well as poetic concerts and author salons with current debutants and established authors, musicians and artists. We create cultural offers for and by all ages by presenting a wide range of quirky, traditional and urban genres.
SPOKEN does not only leave its mark on Odense's urban and cultural life in August. We present various cultural and poetic events throughout the year, which you can read more about on our social media and website.