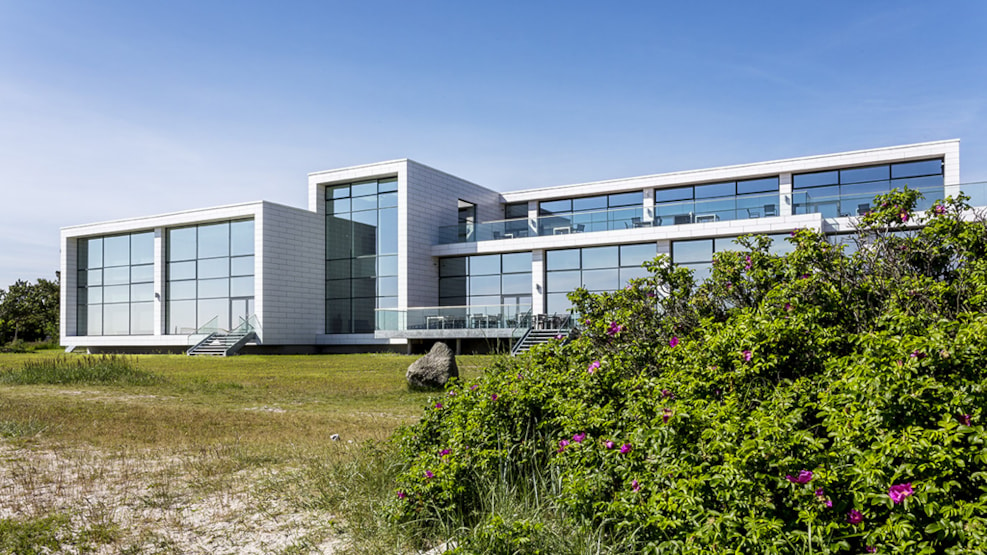 Green Experience
Storebælt Sinatur Hotel & Konference
Storebælt Sinatur Hotel & Konference is located in Nyborg by the water. With a nice view over the big belt and the big belt bridge. 
Welcome to Storebælt Sinatur Hotel & Conference
Storebælt Sinatur Hotel & Conference is scenically located in Nyborg, just a few metres from the beach, where we have our own bathing jetty. The hotel's proximity to the Great Belt floods the interior with wonderful light and provides every opportunity to enjoy the great outdoors when the urge for fresh air arises.
Our 115 rooms are all bright and stylishly appointed. Careful consideration has been lavished on everything – from the choice of materials to the choice of furniture and furnishings. The elegant, harmonious rooms offer peace and tranquillity, and just outside the hotel, you have access to beautiful nature in the form of sea, beach and forest.  
And don't miss the culinary experiences at our restaurant, which naturally affords panoramic views of the Belt.