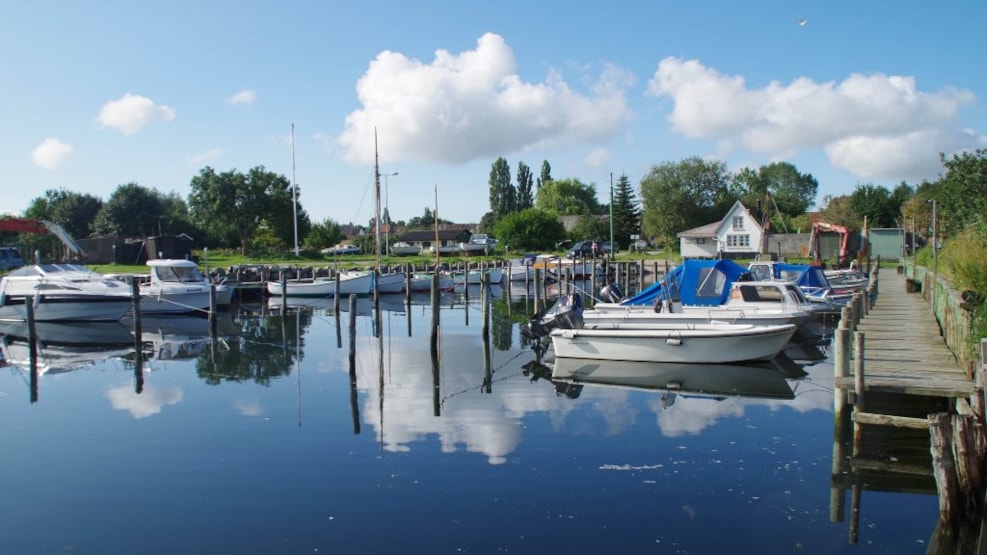 Strandbyen in Ommel
Inspiring and maritime lungs of the city - that's what the locals call Strandbyen in Ommel.
"Strandbyen" (Beach Town) in Ommel offers both harbor and beach.
The harbor is especially used by local fishermen, which is also very visible with all of its fishing nets hanging around. The beach is a small and sandy beach with a grass area and sitting arrangement close by.
Opposite the very small parking lot at "Strandbyen" is a private playground, that guests are very welcome to use. In the summer, barbecues are often set up on the playground for visitors, so you can combine play time and dinner.
You will also find a box with crab fishing rods and buckets for free use.
"Strandbyen" is a nice place where you can spend hours and hours.