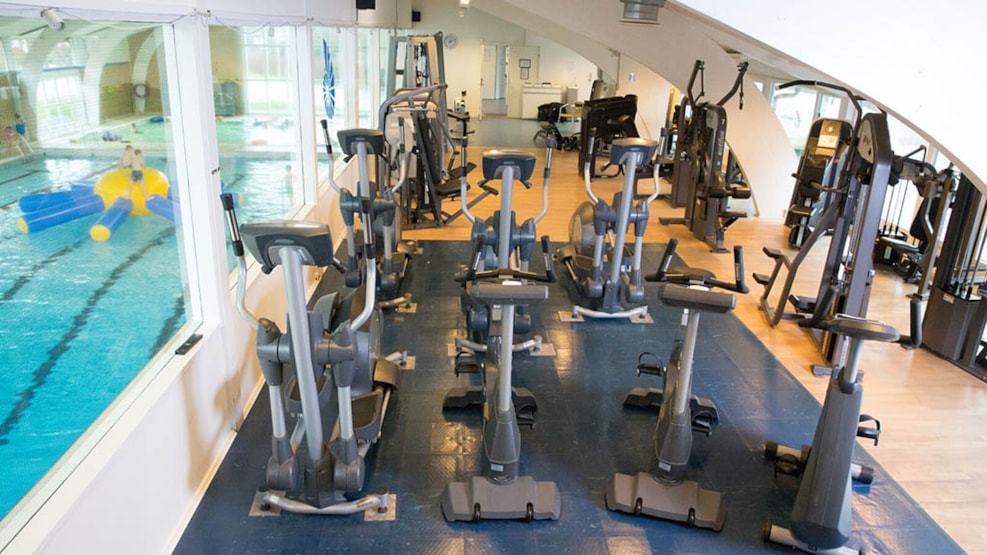 Strib Swimmingpool and Fitness Centre
Take a refreshing dip, play with your kids or get in shape!
In Strib Svømme- og Motionscenter (Strib Swimming and Fitness Centre), we offer fun activities and exercise for all ages.
Swimming pool
Children and the young at heart can enjoy hours of fun splashing in the swimming pool. Fight on the big water octopus, play diving games, swim around with our inflatable toys, build with giant Lego bricks and much more. Only your imagination sets the limits.
In the swimming pool you can also take a refreshing swim in the large 25-metre pool. Here you can also practice diving from our 1-metre and 3-metre diving boards. The large pool varies in depth from 1.2 m to 4 m. In our small warm water pool, which is a teaching pool with a depth of 70 cm and a water temperature of 32 degrees, families with young children can swim and play with their young babies and children.
Fitness Centre
The fitness centre, 'Strib og Middelfart Motionscenter', gives you plenty of opportunity to get in shape. We offer a wide range of training facilities and group classes for exercisers of all ages. Everything from Aquagym and spinning to jumping is possible. Having a membership with us gives you much more than fitness; it also gives you access to swimming, bowling, squash, table tennis and badminton. Our instructors will help you create an exercise programme specifically suited to your needs, so you can get started or enjoy inspiration for your training routine.