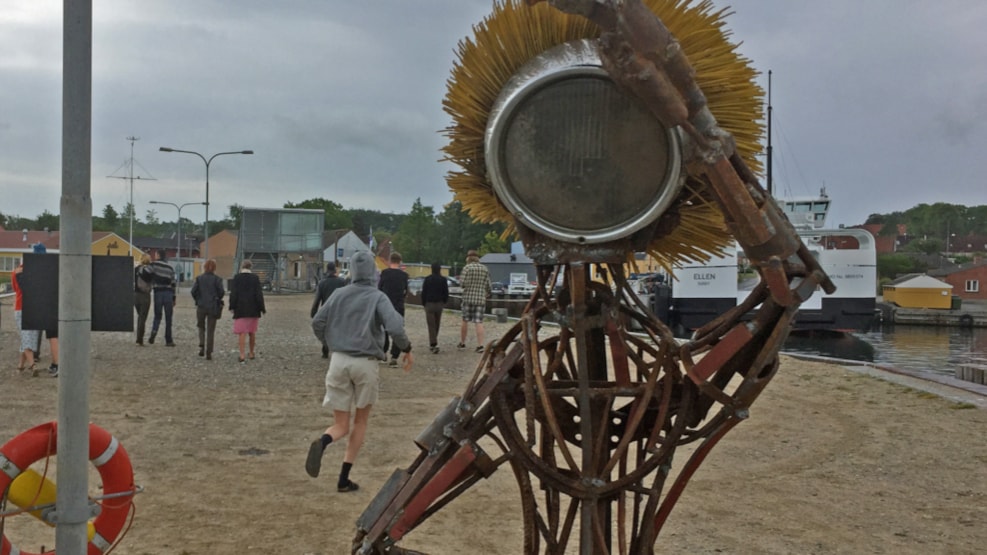 Summer exhibition at Søby Harbor
Go to Søby and experience contemporary art in dialogue with a port area.
From June to September every year, the local college of art hosts a free exhibition in the harbour area in Søby and at other locations in the town. The theme for summer 2022 is reupcycling, and the intention is to add a different perspective to the climate debate. The exhibition examines the issue of how artists, too, need to take responsibility for the future and limit the amount of material they use to create their art.
Fully 19 professional artists, five art students and 25 college course participants will be given free rein to create ecofriendly art by using only recycled materials found or acquired on Ærø. To support the initiative, the college of art has entered into local agreements for the free use of items from Ærø's recycling station and rubbish tip.
The exhibition has been arranged with a view to highlighting recycling, upcycling and carbon neutrality. At the end of the exhibition period, the works will be dismantled and sorted, and all items used will be returned to the recycling station.