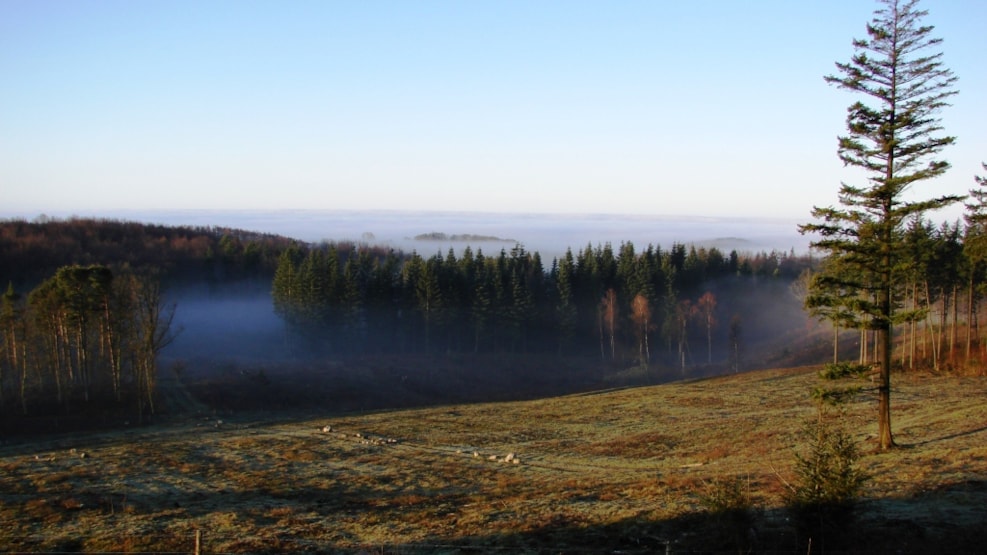 Svanninge Bjerge
Svanninge Bjerge is the central part of the so-called Funen Alps and is one of the most distinctive landscape types in Denmark. From Lerbjerg, which is Funen's fourth highest point at 126m, you can see large parts of the South Funen archipelago and in clear weather look all the way to Odense.

The area is divided in the middle of a beautiful stone path which for centuries has marked the distinction between two parishes and the boundary between Stensgård Forest and Knagelbjerg Forest. The area can provide you with an exciting starting point for studying Danish natural and cultural history or simply enjoying a diverse and varied landscape.

A path system as well as information boards and signs guide you around the area. It is also a good idea to bring cards for the trip.