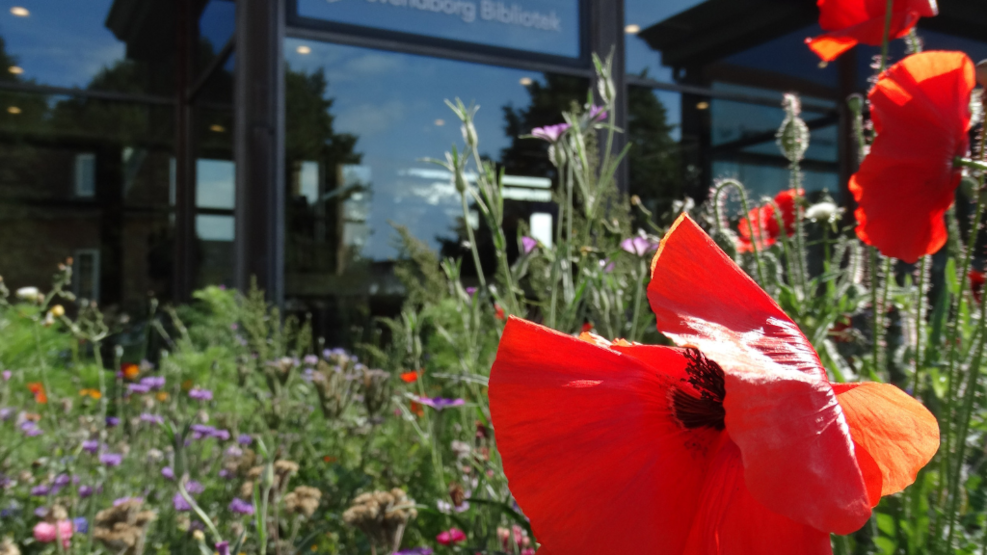 Svendborg Library
Visit Svendborg Public Library
Svinget 1, 5700 Svendborg
Svendborg Public Library / Svendborg Bibliotek offers multiple events, activities and materials all year round.

At the library website svendborgbibliotek.dk you will find events, workshops, lectures and activities for both children and adults.

CREATE Festival
Svendborg Public Library hosts CREATE Festival, which every other year in week five invites artists and visitors to experience and engage with the tree genres: comics, gaming and animation.

Writers´ homes
Svendborg Public Library manages Bertolt Brechts Hus / The Brecht House in Skovsbo. The house can be rented as a refuge for writers or for smaller events.
Johannes Jørgensens Hus / The House of Johannes Jørgensen in Fruestræde, is open for visitors ten months a year.
The Poetry Trail – an audiowalk with Johannes Jørgensen
Get closer to the life and work of poet and citizen of honour Johannes Jørgensen on Johannes Jørgensen-digterruten / Johannes Jørgensen Poetry Trail. Via smartphone and a good set of earphones you will be led through Svendborg inner city by the sound of poetry, history and newly composed music.
Go on a family adventure in the nature of Southern Funen
On the app Natureventyr / Nature Fairytales you will find a handful of children friendly hikes in Svendborg and its´ surrounding nature. The Nature Fairytales are designed as a sort of treasure hunt and are accessible via smartphone 365 days a year.
Art in the city
In the Svendborg Sculpture Guide /  Skulpturguide Svendborg you can read about the art and artists you find in the public spaces of Svendborg.
Local Librarues
Svendborgs six local libraries in Gudme, Skårup, Vester Skerninge, Stenstrup, Lundby and on the island of Thurø are open for self service every day and with staff one day a week.
See opening hours for all the public libraries of Svendborg.