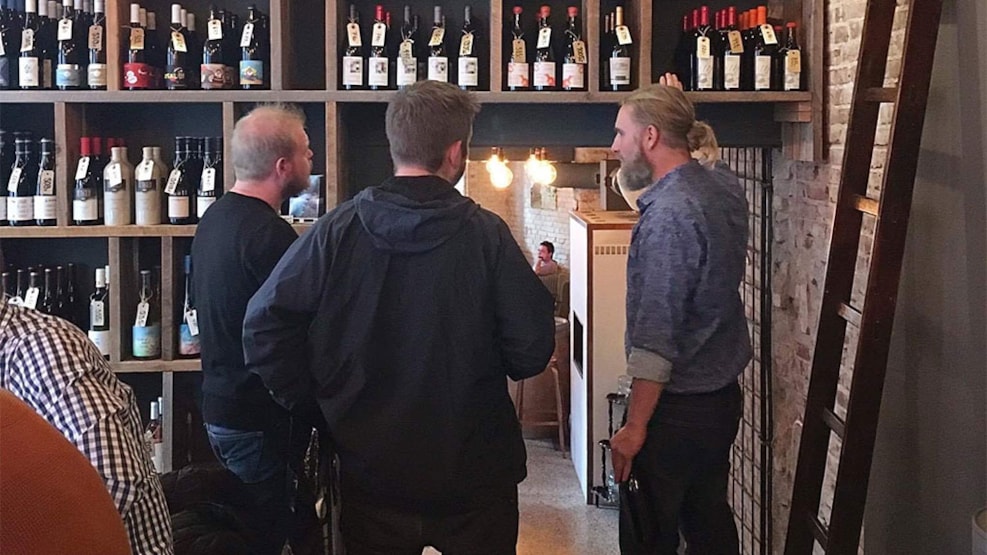 S'vineriet Vinapotek - Wine Bar
In Klargade, close to H.C. Andersen's childhood home, you will find S'vineriet Vinapotek, where you can experience a world of wine from all over the globe, presented with passion and great expertise.
Here, you can find a wide selection of quality wines from around the world, ranging from classic grapes to more exotic varieties or delicious alcohol-free wines. Before purchasing the wine, you are more than welcome to taste it to ensure it suits your palate.
Wine simply tastes better with a delicious bite to eat, and at S'vineriet Vinapotek you can ejoy an exciting assortment of charcuteries, cheese and tapas dishes. The dishes change weekly, allowing you to taste new and exciting wines and try some of the new delicious items from the menu each time you visit.
S'vineriet Vinapotek is located in a cosy shop with plentyof small rooms, creating the perfect informal setting for a romantic evening, a causual outing with friends, or a larger gathering.
Besides creating a cosy atmosphere for enjoyable moments, it is also an ideal place to find the perfect gift. Give a gift card to your loved ones so they can choose wine to their liking, or present a beautiful gift basket that will undoubtedly delight any wine enthusiast.
S'vingeriet Vinapotek is run by André and Pernille, two engaged, curious and passionate sommeliers,  who are always ready for a chat and to guide you in finding the perfect wine.