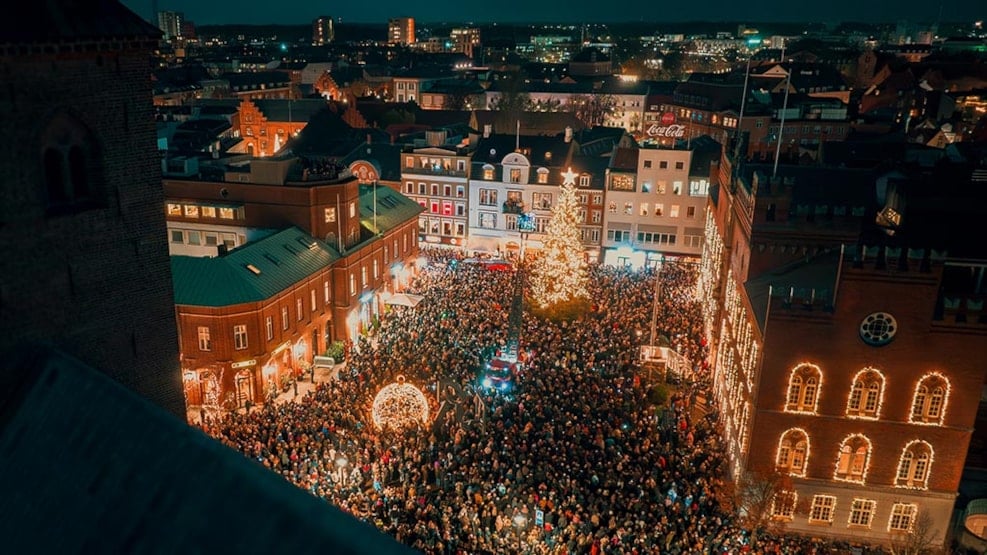 Switching on the City Christmas Tree
Every year, the city of Odense becomes a little more magical when the annual Christmas tree lighting on Flakhaven takes place.
Christmas spirit fills Flakhaven for the annual Christmas tree lighting
The cosy event marks the start of the Christmas season and is one of Odense's favourite traditions. The city's mayor will be hoisted up in the crane and light the thousands of Christmas lights. There will be music and entertainment in the city and, of course, Santa Claus will also visit on this day.
Goodie bags are handed out from 16:00-16:50 to all children (while stocks last) The Christmas tree is lit at 17:00. At the same time, the rest of the Christmas lights in the centre are switched on and it is a fantastic sight when all the many lights and decorations light up and create an almost magical atmosphere.