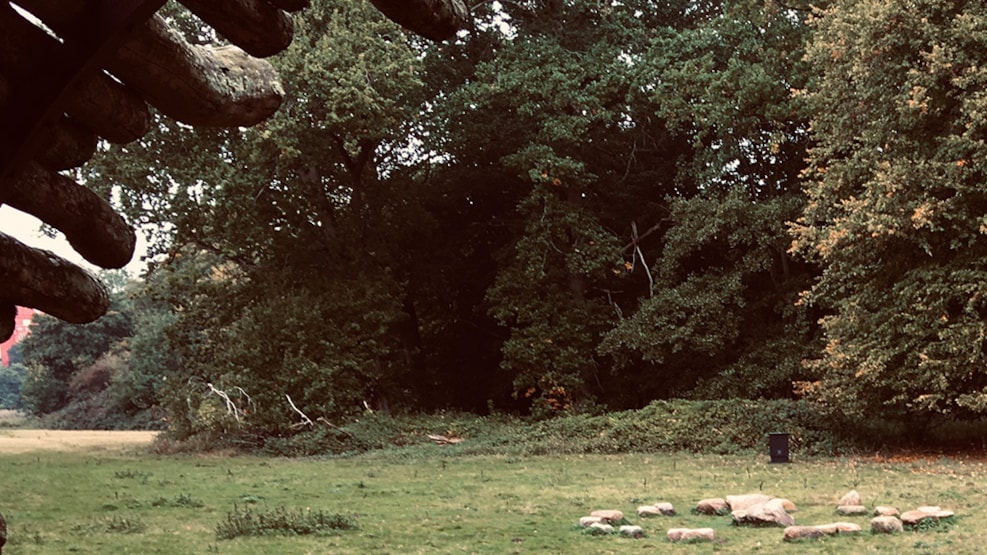 TICKON: Et Lydår (A year in sound), Gunner Møller Pedersen
An electronic, quadrophonic sound sculpture in twelve movements. Played every day in the park at 12.00 and 15.00.
ET LYDÅR (A year in sound)
Artist: Gunner Møller Pedersen
Installed: 2019
N.B. An admission fee (25kr) is payable to enter the Castle Park.
A masterpiece
'Et Lydår' is regarded as a masterpiece amongst Gunner Møller Pedersen's musical compositions. The work took five years to complete and comprises 12 movements - each 30 minutes in length - that depict the passing of a year in sound.
This electroacoustic sound sculpture is spatial music that can be experienced as an extension of nature's own natural musicality. The birds may sing in the chorus, the frost may add its own tinkling voice, and the wind can also be heard while the movements are being played. Nature is an active participant when the piece is performed.
Gunner Møller Pedersen describes it in this way: "The musical movement of each month is an organic, spatial world of sound which plays together with, and expands upon, the audiences experience of nature and the location. It is both a physical and a mental experience, sharpening the senses, both auditory and visual."
To complement "Et Lydår" artist Alfio Bonnano created the artwork "Lyttekreds" - a name that can be translated as "The listening-circle". This work marks the ideal position to hear the sound from the four sets of speakers used in the artwork.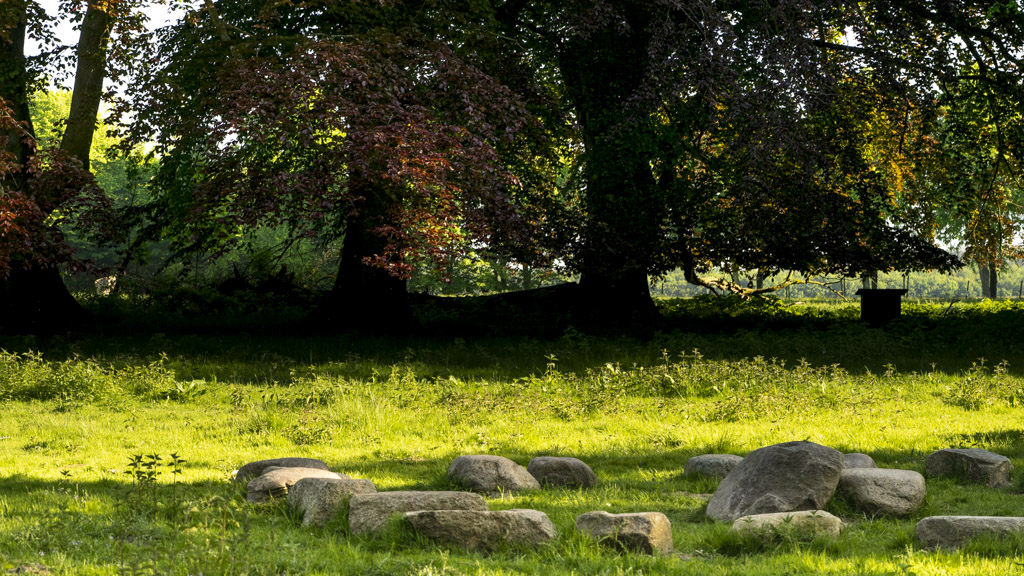 Gunner Møller Pedersen and Alfio Bonanno have a long artistic relationship stretching back many years. The first time they worked together was in 1985 when they collaborated on 'A Sound Year', a large 'living' work at the Fundacio Joan Miró in Barcelona. Here, for an entire month, Alfio Bonanno created an artwork that was in constant flux, a visual representation of a passing year, created in dialogue with Gunner Møller Pedersen's electroacoustic music.
Later, the two artists, jointly presented a number of visual concerts: Alfio Bonanno created pictures and sculptures while Gunner Møller Pedersen's music filled the room. Both artists regard their collaboration as an extremely successful symbiosis, and it is now able to continue on a more permanent basis at TICKON.
Gunner Møller Pedersen
Gunner Møller Pedersen (b. 1943) is seen as a pioneer in the field of electronic music, not only here in Denmark  but internationally. 'Et Lydår' was played every day for 22 years in the Winter Gardens of Copenhagen's Ny Carlsberg Glyptotek's Art Gallery. More recently, during all of 2018, it could be experienced outdoors in the Rudolph Tegners Museum and Statue Park near Dronningemølle. Gunner Møller Pedersen studied at The Music Conservatory of Jutland under teachers such as Per Nørgaard (who composed much of his music on Langeland), Bent Lorentzen and Pelle Gudmundsen Holmgreen.