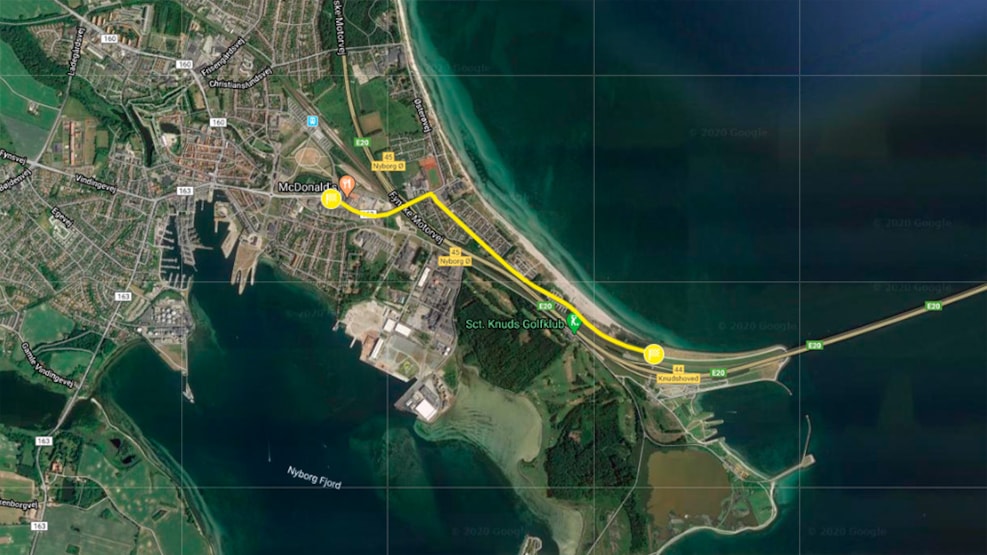 Tour de France 2022 - The final stretch in Nyborg (2,7 km)
Nyborg was one of the destination cities of the Tour de France 2022. You get to cycle on the run-up stretch and pass the exact finish line, which the riders did on 2 July 2022.
When the Tour de France riders crossed the finish line on the 2nd stage of the race in 2022, it happened in Nyborg. The stage began on 2 July in Roskilde and drove from there around Western Zealand before passing the Great Belt Bridge. After approximately 18 kilometers across the Great Belt, where the crosswinds had a decisive influence on the stage - perhaps even for the race's outcome - there was only a short run-up section left.

You can try the approximate 2.7 km that the cyclists raced in Nyborg.